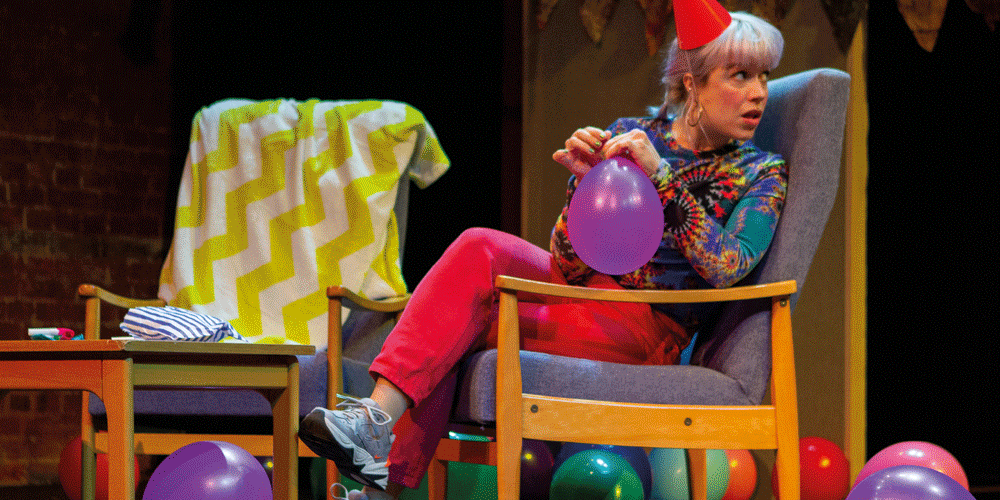 Alchymy 2022
Catalyst 2022 Showcase
Fri 08 Apr 2022 7pm
The North Wall Arts Centre: Theatre
A professionally produced showcase performance of play extracts developed during the Catalyst 2022 new writing residential.
Catalyst is the cornerstone of our commitment to new writing for the theatre. This project offers in-depth professional development to early-career writers and directors. To those selected, we offer the chance to work with an ensemble of professional actors, and highly experienced writing and directing mentors in a safe and supportive space, to hone their craft, develop and showcase their new scripts. Places are strictly limited, and the work is intensive, challenging and exciting. Returning to an in-person two-week residential for the first time following the pandemic, participation is free of charge, and full board and lodging is provided.
Catalyst 2022 takes place from Monday 28 March to Thursday 07 April 2022, culminating in a showcase on Friday 08 April 2022 that premieres play extracts to a live audience.
Writing Mentors: Emma Dennis-Edwards and Sam Potter
Directing Mentor: Ria Parry*
Programme Leads: John Hoggarth*, Ria Parry*, Amelia Thornber*
Technical Team: Clive Stevenson* and James Bailey*
*on behalf of The North Wall
With thanks to the Garfield Weston Foundation and St Edward's School for their generous support.
Information about the plays to be performed to be published here on the day of the showcase.
Tickets: £5. Unreserved seating. Free with Alchymy 2022 Festival Pass: £25 BOOK NOW
Running time: 120 mins / with interval
Age guidance: 14+
---

Alchymy 2022
Fri 08 – Sat 09 Apr 2022
Alchymy is The North Wall's annual new work festival shining a light on the talents of early-career theatre-makers and presenting bold new work.
The festival features fantastic work made by ArtsLab alumni and North Wall Creative Associates. ArtsLab is The North Wall's renowned artist development programme, working annually with writers, directors, technicians, designers, producers and makers from across the UK.
2022 performances:
Fri 08 Apr 2022 7pm: Catalyst Showcase
Sat 09 Apr 2022
12pm-1pm: Max Percy: Baklâ (Work-In-Progress) (18+)
3.30pm-4.30pm: Alex Roberts & Co: No Place Like Home (Work-In-Progress) (16+)
7pm-8pm: The Hale: Funeral Flowers (18+)
9pm-10pm: Gigglemug: The Bean Spillers: The Improvised Musical (14+)
2022 workshops and panels:
Sat 09 Apr 2022
1.30pm-2.15pm: Movement And Physical Theatre For Wellbeing (Workshop) (14+)
2.30pm-3.15pm: Who Do You Think You Are? (Panel) (14+)
4.45pm-5.30pm: Thinking Outside The Box: Theatre And Arts Beyond The Proscenium Arch (Workshop) (14+)
5.45pm-6.30pm: How Do You Lead? (Panel) (14+)
Tickets:
Individual events (performances and workshops/panels): £5, excepting Funeral Flowers (Sat 09 Apr): £10. Book through website event pages above.
Alchymy 2022 Festival Pass: £25 BOOK NOW
Alchymy Pass holders have access to all events across the festival (performances, including Funeral Flowers, workshops and panel discussions), but booking is still required for each event.
---
Photographs: Ell & Mary (Ell Potter and Mary Higgins): Hotter (Alchymy 2019); Alex Robins: North Hessary (Alchymy 2021); The PappyShow: Boy, Fly (Alchymy 2021); Marika Mckennell: Nomadic Souls (Alchymy 2021); Lewis Doherty: Hawk (Alchymy 2020); Milly Oldifield (Catalyst 2019); Seraphina Beh (Alchymy 2019)