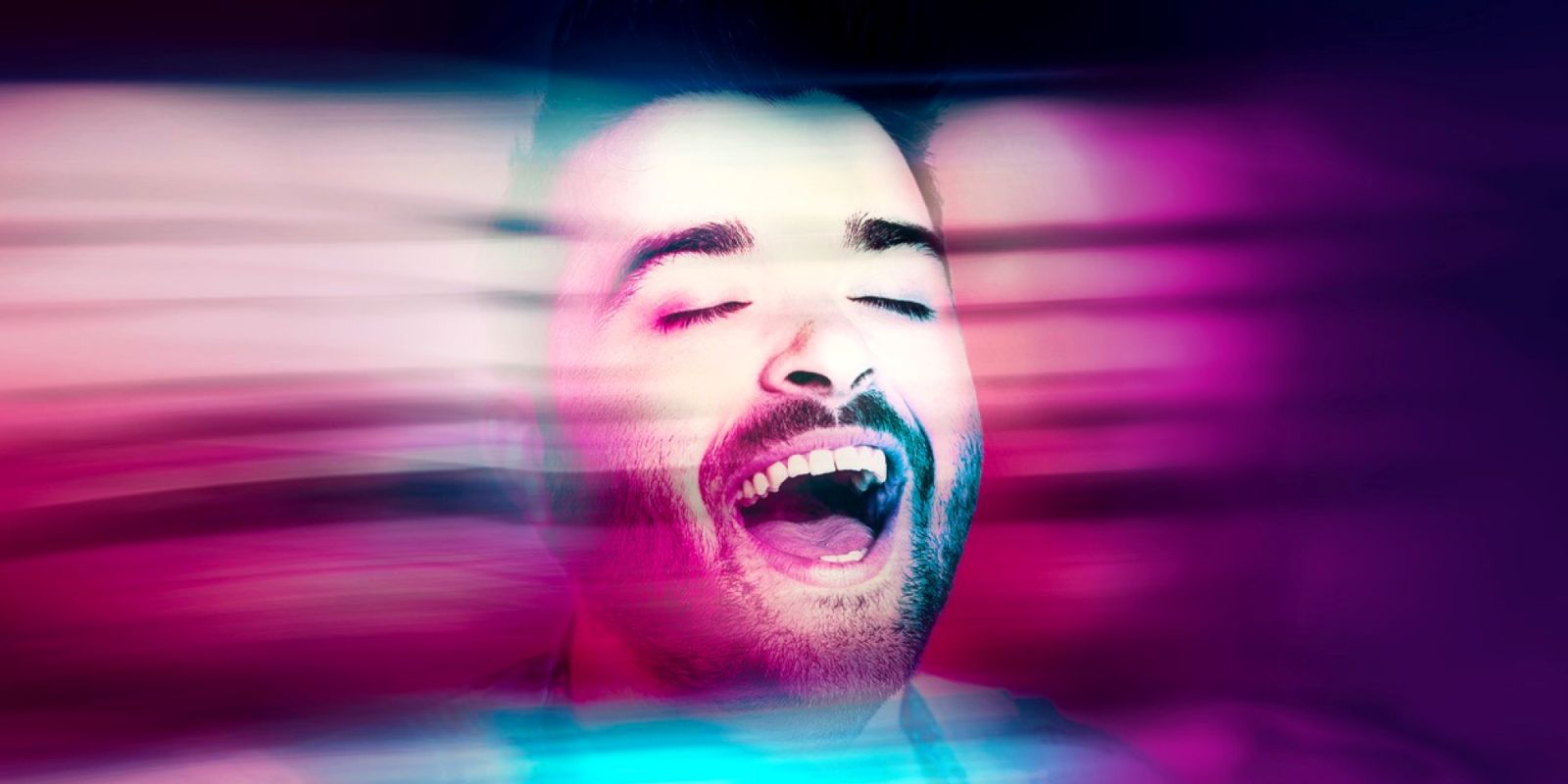 Photo: © Alex Powell
Alchymy 2022
Alex Roberts & Co: No Place Like Home (Work-In-Progress)
Sat 09 Apr 2022 3.30pm-4.30pm
The North Wall Arts Centre: Drama Studio
This is a work-in-progress showing.
Winner of the Les Enfants Terribles Award 2022.
On a night out in the city, Connor meets Rob.
One's a newcomer, the other has been on the scene far too long. But when a kiss leads to a brutal attack – who's the victim and who's the perpetrator?
Fusing spoken word, music, dance and video art, No Place Like Home is a tragic odyssey into gay club culture and the places we can call home. Get ready to laugh, cry and dance with somebody who loves you.
Co-Created with Cameron Carver and Jac Cooper.
Developed with Camden People's Theatre, Marlborough Theatre and London Performance Studios, with support from Arts Council England, LGBT+ Switchboard and Galop UK.
★★★★★ LGBT Arts Review
★★★★ Queer Guru
★★★★ London Theatre 1
'Roberts is an excellent storyteller [in] a lyrical treatment of queer club culture.' Broadway Baby
Tickets: £5. Unreserved seating. Free with Alchymy 2022 Festival Pass: £25 BOOK NOW
Running time: 60 mins / no interval
Age guidance: 16+
---

Alchymy 2022
Fri 08 – Sat 09 Apr 2022
Alchymy is The North Wall's annual new work festival shining a light on the talents of early-career theatre-makers and presenting bold new work.
The festival features fantastic work made by ArtsLab alumni and North Wall Creative Associates. ArtsLab is The North Wall's renowned artist development programme, working annually with writers, directors, technicians, designers, producers and makers from across the UK.
2022 performances:
Fri 08 Apr 2022 7pm: Catalyst Showcase
Sat 09 Apr 2022
12pm-1pm: Max Percy: Baklâ (Work-In-Progress) (18+)
3.30pm-4.30pm: Alex Roberts & Co: No Place Like Home (Work-In-Progress) (16+)
7pm-8pm: The Hale: Funeral Flowers (18+)
9pm-10pm: Gigglemug: The Bean Spillers: The Improvised Musical (14+)
2022 workshops and panels:
Sat 09 Apr 2022
1.30pm-2.15pm: Movement And Physical Theatre For Wellbeing (Workshop) (14+)
2.30pm-3.15pm: Who Do You Think You Are? (Panel) (14+)
4.45pm-5.30pm: Thinking Outside The Box: Theatre And Arts Beyond The Proscenium Arch (Workshop) (14+)
5.45pm-6.30pm: How Do You Lead? (Panel) (14+)
Alchymy 2022 Festival Pass: £25 BOOK NOW
Alchymy Pass holders have free access to all events across the festival (workshops, panel discussions and performances including the Catalyst Showcase, Fri 08 Apr and The Hale: Funeral Flowers, Sat 09 Apr), but booking is still required for each event.