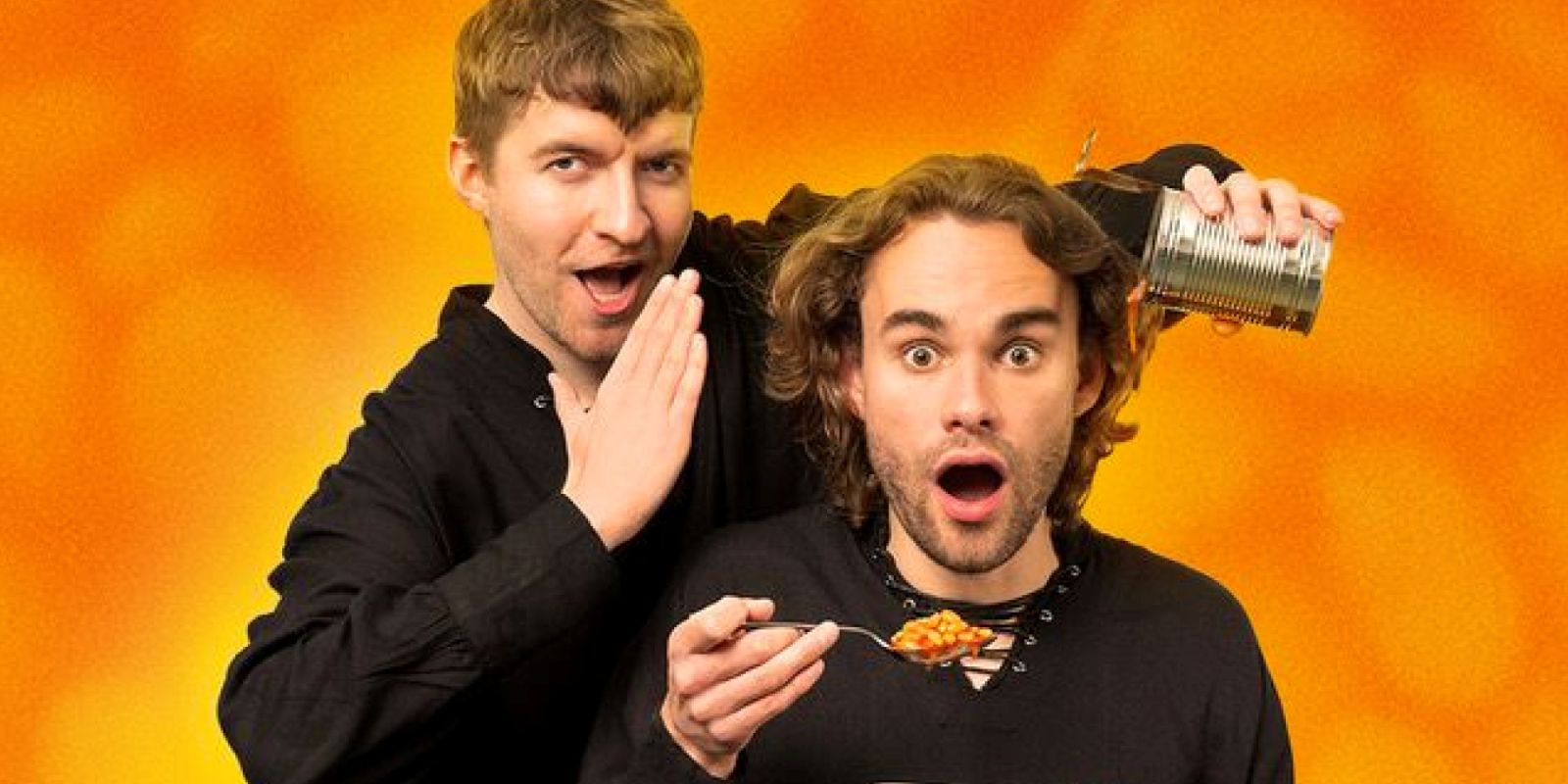 Alchymy 2022
Gigglemug: The Bean Spillers: The Improvised Musical
Sat 09 Apr 2022 9pm-10pm
The North Wall Arts Centre: Drama Studio
Farting at a funeral.
Calling your teacher 'Mum'.
Farting at your teacher's funeral then calling the Vicar 'Mum'!
We've all heard some juicy gossip, but have you ever wondered if there's more to the story?
Following the success of their 5★ hit Timpson: The Musical, Gigglemug Theatre (Winners of The Stage Edinburgh Award) present a brand-new improvised musical based on gossip from the audience.
'Gloriously silly.' Metro Newspaper
'One of the best improv shows you'll see.' ★★★★ Theatre Weekly
'A slick, fun and frivolous show.' Chortle UK Comedy Guide
'This impro musical delivers laughs aplenty.' ★★★★ Reviews Hub
'A hilarious, witty, musical masterpiece.' Huddersfield Times
'An energetic and hysterical performance.' ★★★★ LondonTheatre1
'60 minutes of joy.' Beyond The Curtain
'Improv is difficult, and The Bean Spillers make it look like playtime.' ★★★★ The Indiependent
Nominated for the Brighton Fringe Balkan/Otherplace Award.
Tickets: £5. Unreserved seating. Free with Alchymy 2022 Festival Pass: £25 BOOK NOW
Running time: 60 mins / no interval
Age guidance: 14+
---

Alchymy 2022
Fri 08 – Sat 09 Apr 2022
Alchymy is The North Wall's annual new work festival shining a light on the talents of early-career theatre-makers and presenting bold new work.
The festival features fantastic work made by ArtsLab alumni and North Wall Creative Associates. ArtsLab is The North Wall's renowned artist development programme, working annually with writers, directors, technicians, designers, producers and makers from across the UK.
2022 performances:
Fri 08 Apr 2022 7pm: Catalyst Showcase
Sat 09 Apr 2022
12pm-1pm: Max Percy: Baklâ (Work-In-Progress) (18+)
3.30pm-4.30pm: Alex Roberts & Co: No Place Like Home (Work-In-Progress) (16+)
7pm-8pm: The Hale: Funeral Flowers (18+)
9pm-10pm: Gigglemug: The Bean Spillers: The Improvised Musical (14+)
2022 workshops and panels:
Sat 09 Apr 2022
1.30pm-2.15pm: Movement And Physical Theatre For Wellbeing (Workshop) (14+)
2.30pm-3.15pm: Who Do You Think You Are? (Panel) (14+)
4.45pm-5.30pm: Thinking Outside The Box: Theatre And Arts Beyond The Proscenium Arch (Workshop) (14+)
5.45pm-6.30pm: How Do You Lead? (Panel) (14+)
Tickets:
Individual events (performances and workshops/panels): £5, excepting Funeral Flowers (Sat 09 Apr): £10. Book through website event pages above.
Alchymy 2022 Festival Pass: £25 BOOK NOW
Alchymy Pass holders have access to all events across the festival (performances, including Funeral Flowers, workshops and panel discussions), but booking is still required for each event.