Alchymy 2022
Fri 08 – Sat 09 Apr 2022
Alchymy is The North Wall's annual new work festival shining a light on the talents of early-career theatre-makers and presenting bold new work.
After postponement in 2020 and moving online in 2021, Alchymy returns to The North Wall in-person for 2022. The festival features fantastic work made by ArtsLab alumni and North Wall Creative Associates. ArtsLab is The North Wall's renowned artist development programme, working annually with writers, directors, technicians, designers, producers and makers from across the UK.
Kickstarted by the ArtsLab: Catalyst Showcase, premiering work by nine hugely exciting early-career writers and directors, The North Wall explodes with performances, panel discussions and an inspiring programme of talks, workshops and mentoring sessions with leading theatre practitioners.
Alchymy has previously hosted artists such as Monica Dolan, Ella Hickson and Kayode Ewumi, with first glimpses of new work by ArtsLab alumni such as Marika Mckennell (Fringe First winner 2019) and Tom Brennan (co-founder of The Wardrobe Ensemble).
2022 highlights include:
Friday 08 April: Catalyst Showcase
Saturday 09 April: Funeral Flowers by Emma Dennis-Edwards
Full programme and festival passes available Feb 2022 at: thenorthwall.com
Subscribe to The North Wall e-newsletter to be the first to hear about the compelling, challenging and entertaining theatre shows at this year's Alchymy festival.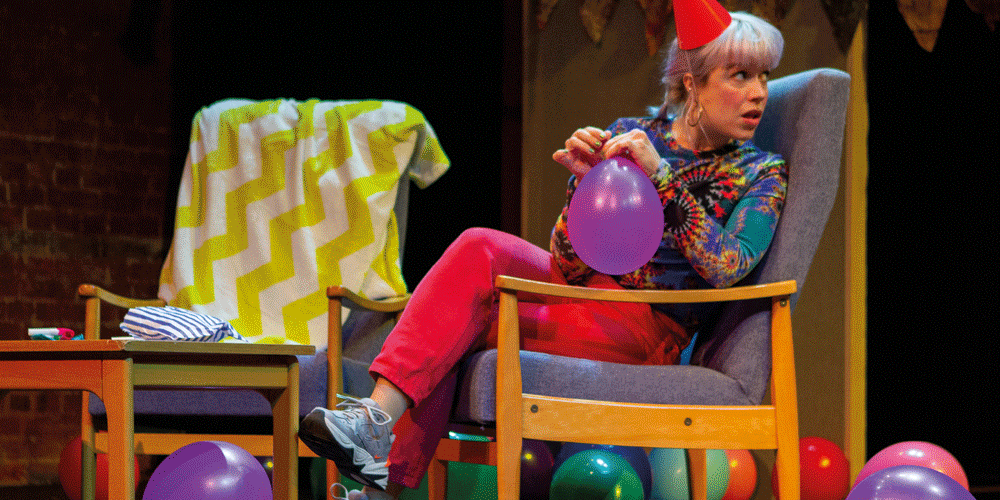 Photos: Ell & Mary (Ell Potter and Mary Higgins): Hotter (Alchymy 2019); Alex Robins: North Hessary (Alchymy 2021); The PappyShow: Boy, Fly (Alchymy 2021); Marika Mckennell: Nomadic Souls (Alchymy 2021); Lewis Doherty: Hawk (Alchymy 2020); Milly Oldifield (Catalyst 2019); Seraphina Beh (Alchymy 2019)