The North Wall programmes family shows for NW Explorers (children aged under 8) throughout the year, and we offer free Stay and Play sessions to all young families coming along to watch.
Stay and Play sessions run from 12pm – 2pm (after the first show and before the second). These drop in sessions are relaxed and give audiences the opportunity to be playful, creative and explore the themes of the show further. There are always lots of fun craft activities, reading corners and chances to dress up!
Explorers' Club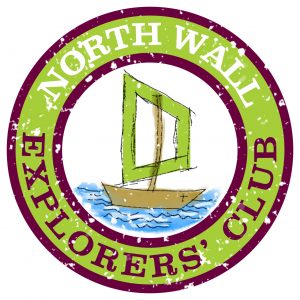 Step through the Wall and come on an adventure! Children aged 3 – 8 are invited to join The North Wall Explorers' Club. Each time they come to see a show, they'll collect a sticker to add to their Explorer's passport – and once they've completed five Special Theatrical Quests, their sixth comes absolutely free. New Explorers also receive a membership badge. There are free parties with arty activities and a members' newsletter, The Explorer Times.
How to join:
Download the Explorer Sign Up Form.
Email the completed form to our Participation Manager Abie Walton on waltona@thenorthwall.com 
We'll then post your child's passport and membership badge.
Family-friendly facilities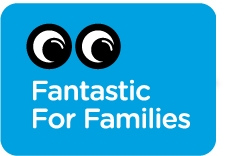 At The North Wall, we want to make sure our audience have a good experience when they visit us, so we're proud to meet Family Arts Standards as set out by the national Family Arts Campaign.
Our family-friendly facilities include:
baby-changing area
buggy parking
booster seats
The North Wall Tuck Shop serving juices and snacks, including raisins and sweets
If you want to give any feedback about your visit, you can leave us a note in our suggestions box, or email Abie Walton on waltona@thenorthwall.com
Babes-In-Arms
Children aged under two are welcome to attend family shows for older children. Though we're not often able to accommodate pushchairs inside the auditorium due to lack of space, we do offer free "lap tickets" for anyone wishing to bring a babe-in-arms. Please call ahead to book this free ticket when you book your other seats.
For shows created specifically for babies and toddlers, children aged under 2 will require a paid concession ticket.