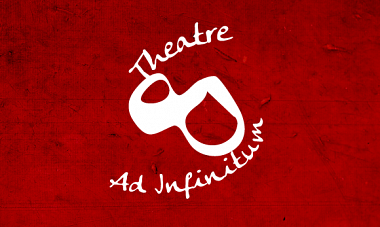 Theatre Ad Infinitum
Theatre Ad Infinitum is a multi-award-winning international ensemble based in London that develops new and original theatre for diverse audiences.
The company creates theatre that examines social and political themes through innovative storytelling and bold experimental styles, making something completely different each time.
In August 2015, Theatre Ad Infinitum led the ArtsLab summer residency, working with 16 actors aged 18-25 on an exploration of the classic Norwegian text, Kristin Lavransdatter.
In July 2015 & 2016, Theatre Ad Infinitum spent two weeks working on a research and development phase of a new piece of theatre, Bucket List. The play explores social mobility, new colonialism, and one's freedom versus one's fate through a story about a Mexican orphan girl in one of the poorest neighborhoods in the world.
Using an extreme physical style of storytelling, FreeRunning and Salsa, Theatre Ad Infinitum will bring to life the tale of a woman's fight to take destiny in her hands at all costs!
The play premiered at the Edinburgh Fringe in August 2016.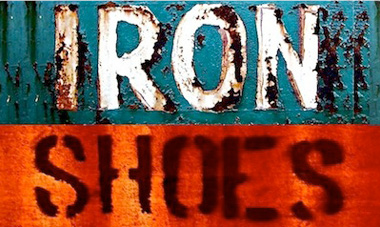 Iron Shoes
Iron Shoes is dedicated to making quality theatre that is engaging, honest and irresistible.
Co-artistic directors John Hoggarth and Ria Parry led the Summer Residency in 2014, working on a new piece of theatre called Fragment.
John was previously the Co-Artistic Director of the National Youth Theatre. He originally trained as an actor, but recently he has focused on writing and directing. He has a reputation for nurturing young talent and developing comedy.
Ria received the Leverhulme Director's Bursary in 2010–11, becoming Director in Residence at the National Theatre Studio. Directing includes Mad About The Boy by Gbolahan Obisesan (Edinburgh Festival and National Tour), Fen by Caryl Churchill (Finborough Theatre)
A full-length production of Fragment will tour the UK in Spring 2018.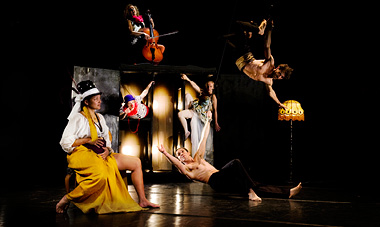 Awake Projects
The Awake Projects team derives from different performing disciplines and arts all over Scandinavia, Europe, USA and even from Australia. Based in Sweden, the company aim to create emotional and unique theatre experiences fusing theatre, dance, acrobatics and music.
Awake Projects and The North Wall first collaborated on Peer Gynt, the ArtsLab summer residency in 2011. Christopher Sivertsen and various members of the ensemble then went on to head up the artistic team on the subsequent two projects.
Since then, the company has staged several shows at The North Wall, and our artistic director Lucy Maycock has become an integral part of the Awake Projects team, working alongside them to develop new work, including the critically-acclaimed Song of Riots which premiered here in April 2015, before a European tour and transferring to Battersea Arts Centre in October 2015.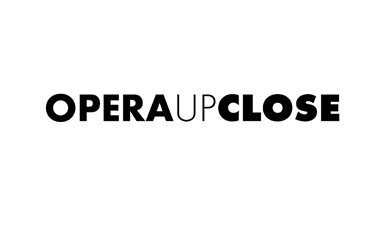 OperaUpClose
OperaUpClose is an ambitious, Olivier Award-winning opera company, producing innovatively staged, unintimidating, affordable and – crucially – high quality English chamber re-imaginings of well-known works and premieres of new operas.
The company have toured their work to The North Wall since 2011.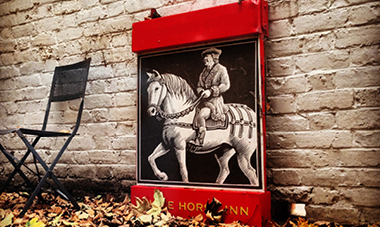 Up In Arms
Up In Arms is a multi award-winning touring theatre company from the south west of England. In their own words, the company aims to make work that is "honest, human, affecting, revealing: we make plays about people and the places they're from."
Co-artistic director Barney Norris mentored young writers on our ArtsLab programme in 2015 and 2016. The North Wall supported the production of the company's second show Eventide in 2015.