New photography book based on the hit exhibition 100 Women of Oxford explores the power of talking to strangers
Pre-Order opens Tuesday 1 November 10am
Book Launch: Thursday 1 December 6.30pm – 8.30pm at The North Wall
Artist Philippa James' tender photography project 100 Women of Oxford was an instant hit when it first went on display at Tap Social Movement in Botley in March 2020. Now, the photographs are being published as a book by The North Wall.
The book features powerful portraits next to extraordinary stories that range from love to hate and everything in-between. A snapshot of the lives of one hundred women across the city, each page features a new person for the reader to meet with a new story to tell: Fiona with bright yellow hair and turquoise jump suit is quoted saying, "I went through menopause at 16 years old, and so, while doing my GCSE's, I was having hot flushes…"; Daisy, who says, "I love that Oxford has people from all corners of the globe. But I find the contradictions in the city very perplexing. We have homeless people begging outside the wealthiest colleges…";  and Councilor Sobia, who shares how she was racially abused at school and even had her nose broken, acknowledging "That shaped me into who I am today."
The idea for the project came from a desire to seek a deeper connection with the city the artist now calls home. Philippa says, "I moved to Oxford and simultaneously lost my identity to the early years of motherhood. I had this desire to find myself again, or rather re-define who I wanted to become, so I went on a mission to learn and listen to one hundred women who live in the city."
Philippa spent months being invited into one hundred homes, drank one hundred cups of coffee, and listened to more than one hundred honest, vulnerable stories. There was laughter but there were also many tears shared. Philippa says, "The cliché is true – everyone really does have a story. I was deeply touched by each story and learned how to really listen. To sit and listen to is the most humbling experience ever. Often when we are in conversation we are waiting to talk, but there is so much to learn by really listening to each other. My biggest takeaway is to never assume – we can learn so much from listening to each other and from being courageous enough to share our vulnerabilities."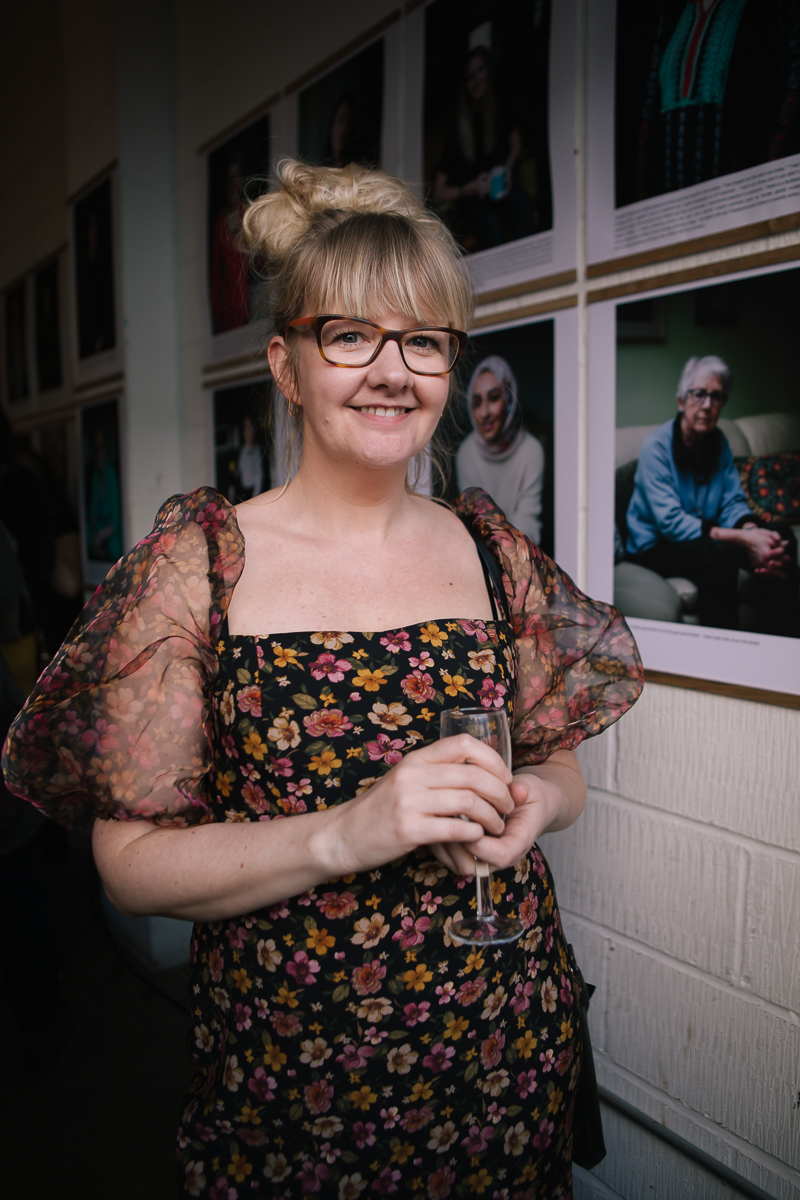 Following its opening at Tap Social Movement on International Women's Day, 8 March 2020, the exhibition was cut short by the first lockdown, but was later on display that autumn at The North Wall Arts Centre as part of Photo Oxford 2020's Women and Photography Festival.
The North Wall's Co-Director Ria Parry says, "Hosting the exhibition of 100 Women of Oxford has been one of my favourite moments at The North Wall. It's an artistic endeavour with people at its heart, as all art should be. We all felt this project should be archived into a book, as it's a piece of our history. Publishing these 100 photographs is a celebration of, and a pride in the power of creativity and connection."
The North Wall's Gallery Manager Nicky Laird says: "I am thrilled that a chance encounter with Philippa during the lockdown of 2020 has resulted in such a close collaboration over the past two years. I was intrigued by her experiences documenting the women of Oxford and it was wonderful to have the works in the gallery for Photo Oxford later that year. It's a fitting tribute to the 100 amazing women that their photographs and stories will live on in this book".
About The Book
100 Women of Oxford will be published on 1 December 2022 by The North Wall Arts Centre. Pre-Orders are available from 1 November from The North Wall website – click here to buy a copy. There will be a limited run of 500 copies, priced at £20 each. The publication of this book is a non-profit project. When pre-ordering a copy of 100 Women of Oxford, you can also gift an additional copy to a school, library, or someone who wouldn't otherwise be able to afford one.
About The Artist
Philippa James is a photography artist based in Oxford. Her work and interests explore women and feminism, the underrepresented and her local community.  She was shortlisted for Taylor Wessing Portrait Prize in 2021. Philippa is currently studying MA in Photography at Falmouth University and is a Propeller Artist at The North Wall Arts Centre.