"Everyday we pass people in the street, yet know so little about them.  We are all so uniquely diverse, yet we all long for the same thing: connection. Real connection takes vulnerability, and vulnerability takes real courage.
100 WOMEN OF OXFORD grew from a passion to connect with other women in my community. I was intrigued by their stories, and why they too were living in this city of dreaming spires." Philippa James
Oxford-based photographer Philippa James visited one hundred women, in their homes, and listened to experiences of love and loss, politics, motherhood, climate change, dreams, disability, murder, sexuality, mental health, fear, imposter syndrome, social justice, family conflict, abuse, feminism, war, joy, death, social inclusion and many more stories of humanity.
In this exhibition you will have the opportunity to meet all one hundred brave, courageous, inspirational women, who are a part of Oxford's community.
About Photo Oxford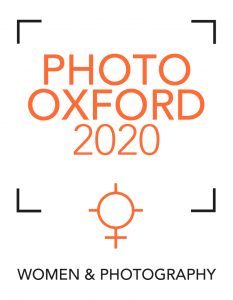 This exhibition is part of Photo Oxford 2020, which takes place from 16 October – 16 November 2020.
This, the third festival, is a celebration of women as photographers, photographic subjects, curators, collectors, researchers and more. The festival brings a curated programme of international and local photography to a range of spaces in Oxford, supported by events and opportunities to enjoy, learn and participate.