Alchymy critic-in-residence Hannah Greenstreet is a playwright and London Reviews Co-Editor for Exeunt.  
One of the strengths of the 2019 Alchymy Festival was its rich seam of female-led work, exploring, among a host of other things, gender, from Out of the Forest's Call Me Fury to two new, specially commissioned monologues by Sam Potter and Iman Qureshi. (The festival is also testament to how a good producer will programme such work as a matter of course and on its own terms – take that National Theatre).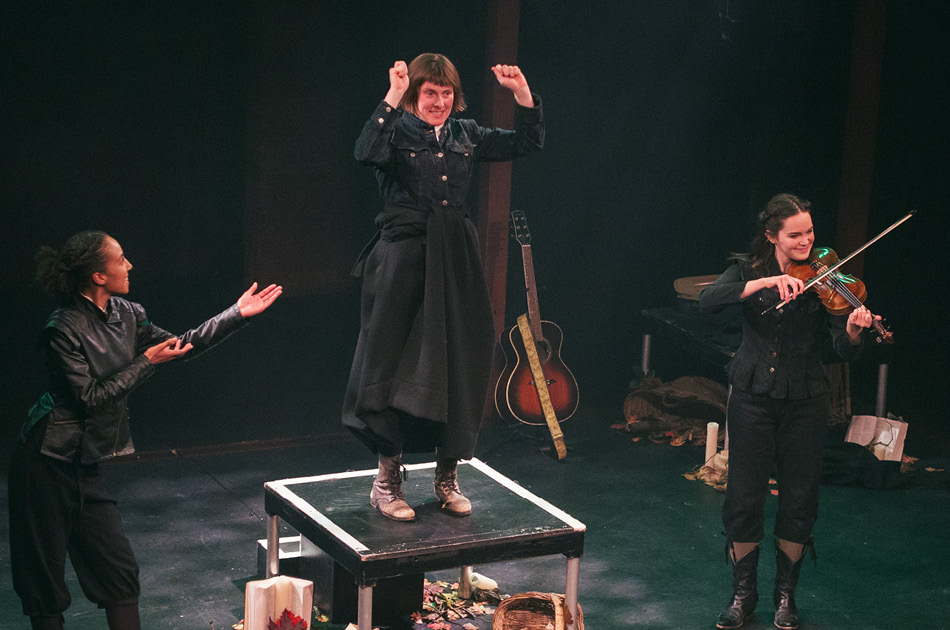 The winner of the inaugural Alchymy Company Award, Out of the Forest's show Call Me Fury has a prime slot in the festival. At the beginning of the show, director, writer and performer Sasha Wilson stands on a box and holds up a well-thumbed copy of The Crucible. "How many of you have read this?", she asks the audience. Call Me Fury frames itself as an intervention into Arthur Miller's play, which is about the Salem witch trials; it provides extra evidence, without closing down the mystery of whether or not Abigail really believed she saw the things she said she saw. The company refocus the story back onto the female characters overlooked by Miller's play, including the black servant Tituba, who was demonised for her race as well as her sex. Stories of other people accused of being witches and their violent deaths are inserted into the fabric of this story, which the company draw upon to demonstrate how men have always been suspicious of and oppressed women. At times it felt like having this as the overriding message of the show sometimes distorted the nuances of these individual stories, but they do provide fascinating extra context. As an ensemble piece, Call Me Fury's real strength is its company (Natasha Lewis, Olivia Williams, Mairi Hawthorn and Sasha Wilson). They punctuate scenes with folk music and singing, accompanying themselves on instruments ranging from a violin to a trombone. In particular, the use of music provides a powerful juxtaposition of tone, when one of the performers sings a cheery song as she is about to be hanged. The violence and erasure of history is brought home.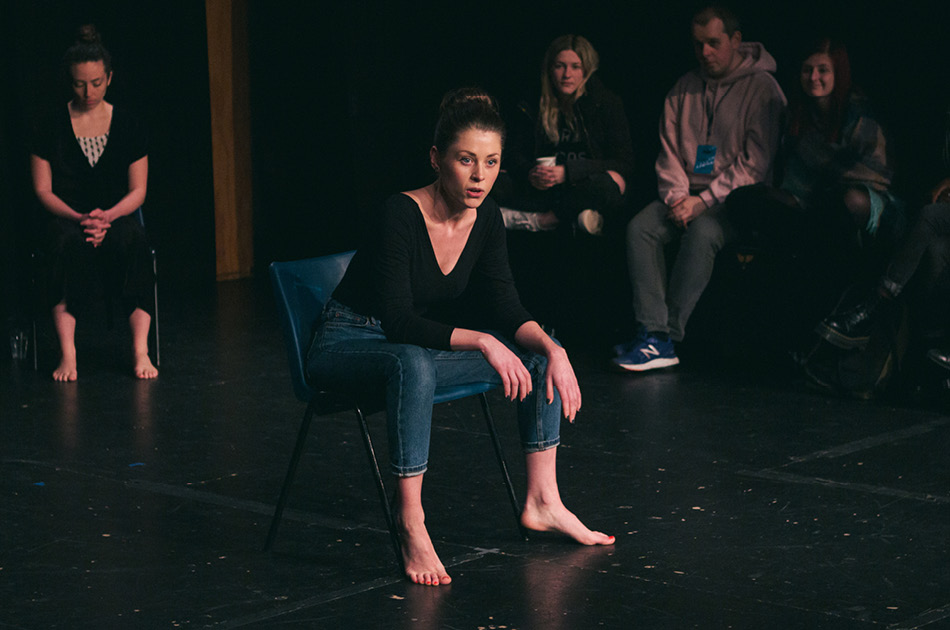 Sam Potter and Iman Qureshi's monologues, The Unicorn and This is a Love Story, directed by Jessica Lazar, provide two very different perspectives on negotiating love and sex in the world. Potter's monologue manages a tightrope walk of nuanced character, in its positive portrayal of a woman who enjoys sex – lots of it, with lots of different people at sex parties – but who also recognises that there is a point when she starts to lose control and it becomes an addiction. There is a huge amount of craft in the plotting of The Unicorn; a butterfly effect is set in motion when the character loses her job and turns to sex for relief, but the story ends up in an unexpected place. Georgina Fairbanks' performance makes the character relatable, despite the extremity of her actions. Lazar's staging is simple and effective; the only chair onstage is very well used. At the start of Qureshi's This is a Love Story, performer Jasmin Hinds stands, nervous, arms stiff, faltering at the start of her story. She then launches into a romantic story of meeting her girlfriend at a pride march and how she asked her to marry her, getting all the details just right. Qureshi sows seeds of doubt – why is she talking about her wife in the past tense? is her behaviour caring or controlling – but keeps the audience guessing till the twist is revealed.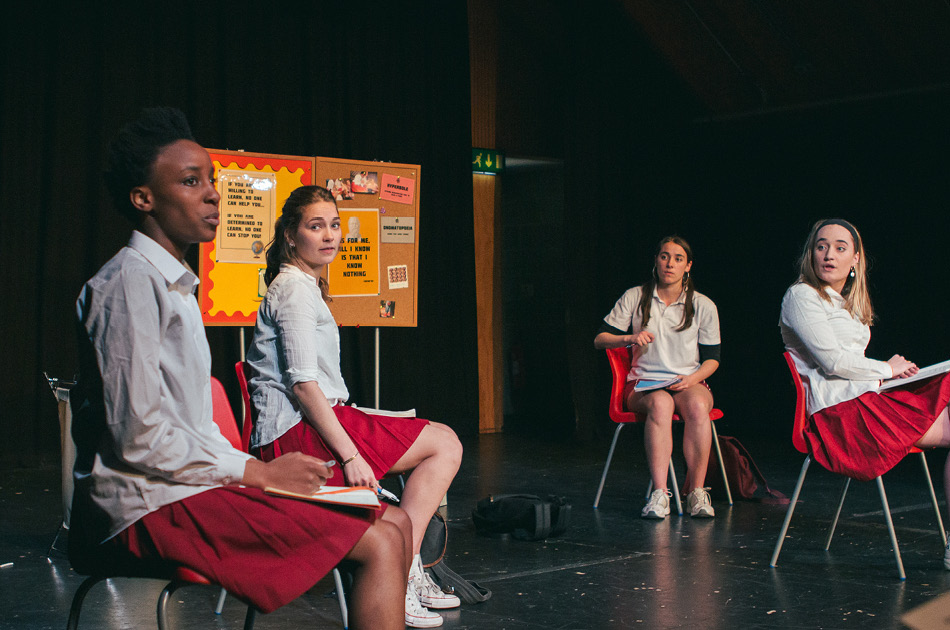 Siofra Dromgoole's Walk Swiftly and with Purpose was developed on last year's Catalyst programme. It was great to see it returning as a full production, after a successful run at the Edinburgh Fringe. The play is a heart-warming depiction of female friendship, following a group of school girls as they navigate first times, difficult times, and falling in love. The dialogue is keenly-observed and often very funny, highly evocative of its particular social setting. The structure of Dromgoole's play allows both for hilarious scenes in which the characters are riffing off each other as only true friends can – such as their tormenting of their teacher – and for moments characters step out of the group and turn to the audience to confide the things they can't say to each other. Some secrets have to be kept from your friends, like Eve's rage following her parents' divorce and Georgie's loneliness. Over the course of the play, Misha's storyline – an obsession with her teacher – gradually takes centre stage. While the storyline might be a common one in school dramas, Dromgoole's treatment of it is unexpected and reinforces the importance of looking out for your friends.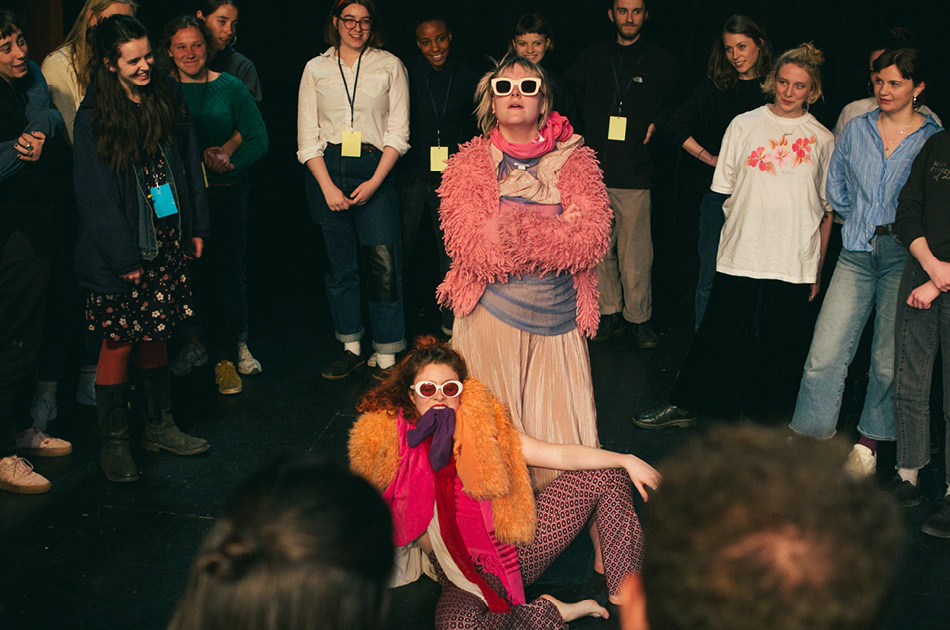 This year's Alchymy festival gave me the opportunity to see Mary Higgins and Ell Potter's show HOTTER for the third time, after witnessing its birth and growth over two Edinburgh festivals. Featuring the voices of multiple women and non-binary people aged 11 to 97, Hotter is a part-documentary, part-devised piece of theatre departing from the question, 'what makes you hot?' It takes in body image, masturbation, ageing, and dancing over an uproarious hour. Recordings from the interviews are broken down and repeated in rhythmic patterns, together with body movements that are combined into a dance at the end of the show. Tying it all together are the two performers: at the start, Higgins and Potter are dressed in layer upon layer of fake fur and snazzy prints, in various shades of red and pink. They shed layers over the course of the performance, until they are down to sports bras and their 'HOTTER' emblazoned pants, as they share hang-ups about their bodies with the audience. Their honesty makes me drop my barriers as an audience member and go with them, from considering my own relationship with my body, to accepting Mary and Ell's invitation to dance with them onstage at the end of the show. It is uplifting.
Alchymy 2019 took place from 12 – 14 April 2019. The festival was made possible thanks to the generous support of Arts Council England, King's Hall Trust for the Arts and St Edward's School.