Alchymy critic-in-residence Hannah Greenstreet is a playwright and London Reviews Co-Editor for Exeunt. Here, she reviews the Catalyst showcase, which opened this year's festival on Friday 12 April:
During the Catalyst residency, emerging playwrights are paired with emerging directors to develop their scripts with a company of professional actors. For 10 days, the participants live together, eat together, and make work together at the North Wall. This unique process results in a freshness and theatricality that is palpable in the six play extracts performed at the sharing on Friday evening, the opening event of Alchymy Festival.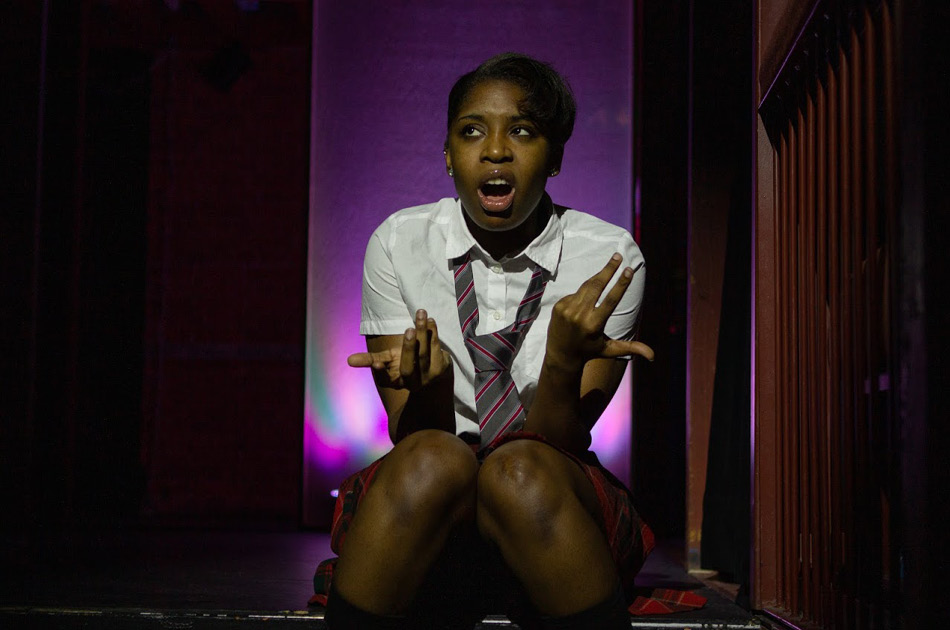 We Have Sinned by Tife Kusoro hilariously captures a particular experience of being a teenager and everything being about sex – and how confusing, exciting, and guilt-provoking that can be, especially when combined with religion. Under Grace Cordell's fluent direction, performers Seraphina Beh and Lewis Doherty sit on either side of the stage and make confession to the audience. Beh in particular brings out the complexities of Esther's character and makes her instantly relatable. Cordell's choice to have Doherty and Beh play friends of the opposite gender results in some of the funniest moments, from Beh's swagger, to Doherty's characterisation of bitchy superiority. The play is also revealing in bringing out how attitudes to sex are gendered, and the role of peer pressure.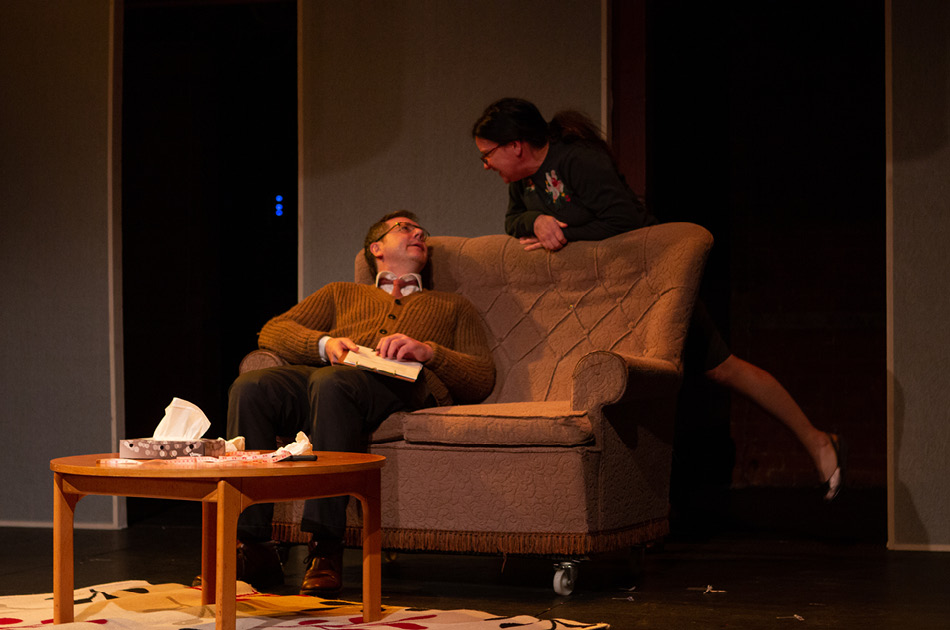 Karim Khan's play Tendons, directed by Jonty Weston, leaves me full of questions. Martha (Cathy Owen) quizzes Geoff (Tony Bell) about his weight, while running a tape measure around his stomach. She asks him if there's anything he regrets – for example, if he killed someone? Is this a particularly invasive medical consultation? A weird first date? Geoff swaddles his dark secret in a beige cardigan. He seems a harmless middle-aged man – but, as the play reveals, he's signed a contract to let Martha kill him and eat his body. Martha is characterised by bizarre contradictions – apart from human flesh, she's a vegan – and Owen plays her with an offbeat humour. The extract gave me a taste of what the full play would look like but left me craving more, particularly what led Geoff to this drastic point and how Martha manages her cannibalistic lifestyle.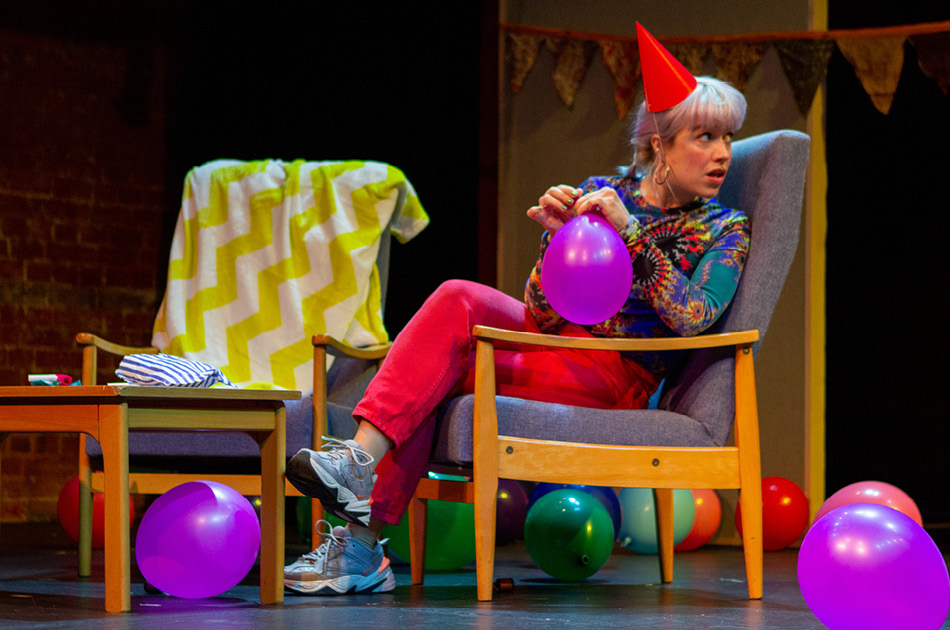 A Fear of Unexplained Light by Ava Wong Davies starts with a recognisable situation: Kara, Harri and Becca are preparing to throw a surprise party for their friend Lela. Wong Davies' writing and Grace Cordell's direction subtly negotiates the tensions between these characters and their hypocrisies. Harri (Milly Blue) launches into a story about a protest that her friends also attended and rails against Becca (Tina Chiang) for sleeping with the enemy when she tells them about her police boyfriend. But, as Becca hilariously points out, Harri's 'parents are oil barons'. The familiar world becomes increasingly strange over the course of the play. Characters start glitching, repeating words and twisting their heads in bodily tics. When Lela finally arrives, she has a story of the horrific violence she witnessed to tell but nobody wants to listen to her. It seems like the play's form and the directorial concept are still in formation, and it will be as exciting to see what the style becomes as to find out the rest of the plot.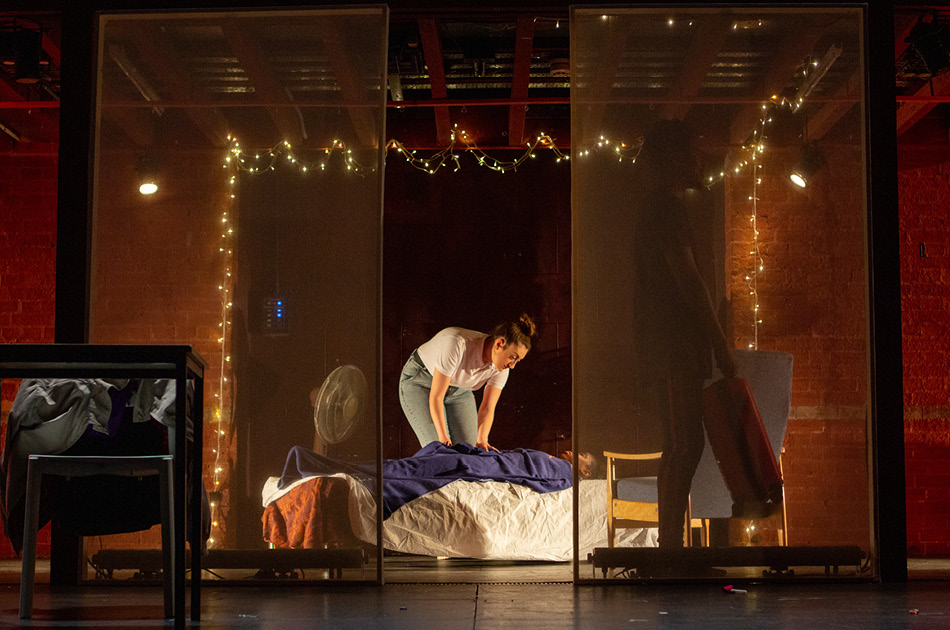 Harriet Wynder's Uninhabitable also enters dystopian territory. Violet (Corrina Buchan) enters Ned's house gasping, reaching for an oxygen cylinder. Ned (Parys Jordan) stands, impassive, as Violet launches into a monologue about her journey here and her efforts to remember what things were like before (an unspecified apocalyptic event). At the back of the stage, there is a body in the bed – it is Ned's daughter Olivia, who has just died. Wynder's script effectively withholds information. However, I would have liked to see some details about the play's world clarified (like the specifics of the death arrangements, for example), which might come out more obviously in the full-length version. Director Charlotte Vickers' use of space – bringing Ned and Violet upstage, partly hidden by a screen, to discuss what to do with Olivia's body – conveys the emotional depth of the scene between Ned and Violet, when he seems to let his guard down for a moment.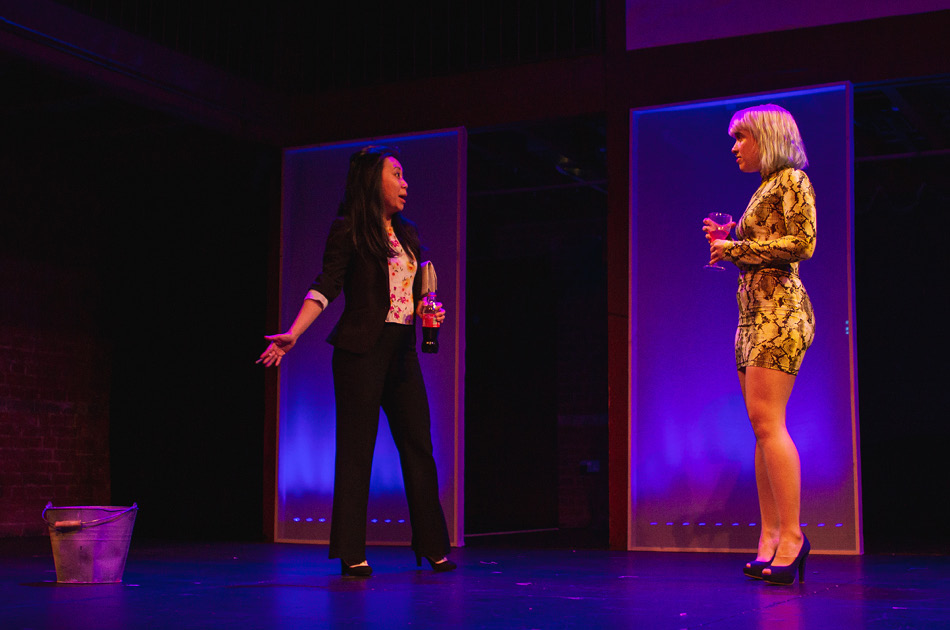 With only two characters on a bare stage, Jasmin Mandi-Ghomi's play, Allah in the Walls, might at first seem understated. However, the extract, performed with nuance by Milly Blue and Tina Chiang and directed by Charlotte Vickers, subtly evokes a relationship that the two characters are still in the process of working out. The characters circle carefully around each other in conversation, neither wanting to make the first avowal of affection in case it is not reciprocated by the other. The stakes seem particularly high because they are both women, so as well as trying to discern attraction, they are also trying to work out each other's sexual orientation. The conversation about religion at the start of the extract is not returned to, but it would be interesting to see how the theme plays out in the play as a whole.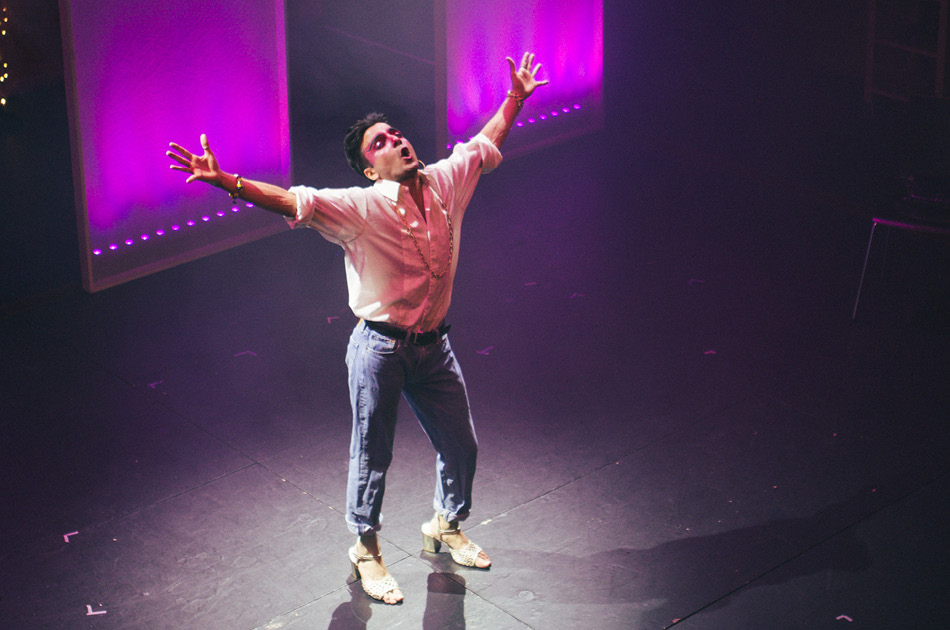 The final piece of the night, Matthew Ingram's The House of Sappho, is ostentatiously spectacular, making use of the entire company of actors, fabulous costumes and a hot pink lighting design. In Ingram's imagining, The House of Sappho is a brothel and Sappho is the madam, providing a haven for queer people on the margins of the 1990s. Director Jonty Weston handles the play's stylistic shifts from epic poeticism to police procedural with confidence, though it seems a little strange for the play neither to represent Sappho as a poet or a lesbian. For me, the tonal shift from the first scene to a choric section listing historic instances of homophobia also did not seem to have been fully worked out yet. However, it does suggest an exhilarating ambition of form.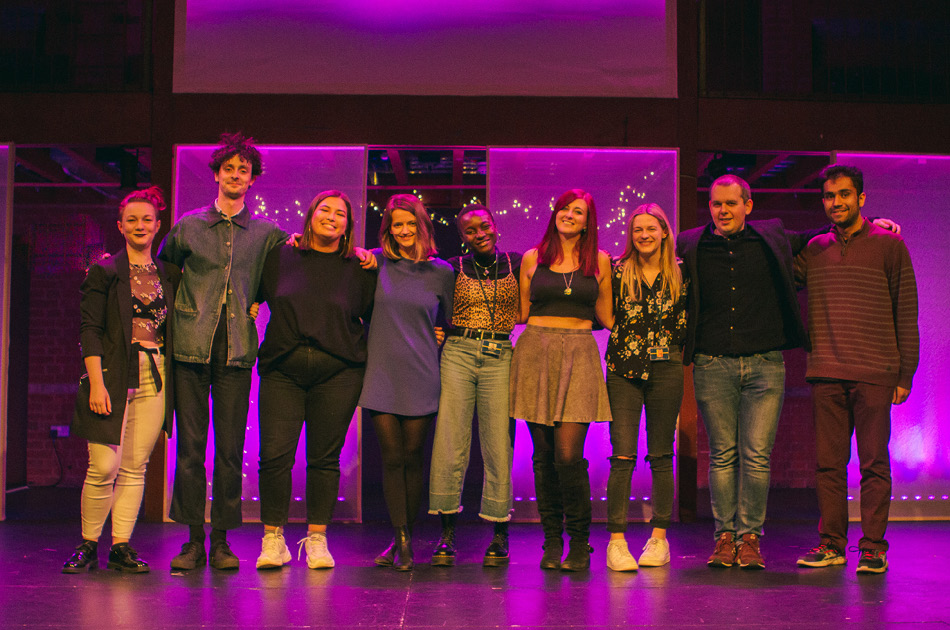 The sheer range of style and subject matter of these extracts is testament to the individuality of the playwrights' voices, nourished by the Catalyst process and the professionalism of the performers and directors. I'm looking forward to watching the full-length plays!
Alchymy 2019 took place from 12 – 14 April 2019. The festival was made possible thanks to the generous support of Arts Council England, King's Hall Trust for the Arts and St Edward's School.