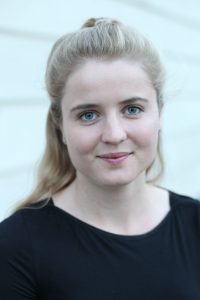 With the launch of Alchymy Festival happening at the Arcola Theatre today, Rosemary Waugh talks to Ellie Keel, the producer of Alchymy, about the ideas behind the event and what it plans to achieve.
So it's the first ever Alchymy Festival, which is hugely exciting! Could you start by discussing the inspiration behind the festival?
We created Alchymy 2017 to celebrate the 10-year anniversary of the North Wall, which has become renowned as a hub for emerging artists – more recently with a focus on young writers and directors. The building has never hosted a festival dedicated to new plays before. We wanted to plan a major event which would generate a way for lots of the artists who've worked here in the past to collaborate on new work and to make the most of the unique facilities available at the North Wall, including the opportunity to rehearse 'in residence', as there's accommodation on-site. Thanks to the generous support of our parent company, St Edward's School, we are in the very special position of being able to provide these opportunities more or less for free and to finance the productions which are part of the festival.
Alchymy is made up of workshops, panel discussions and readings. Why did you decide to include these different events and how do they link together?
We want the ethos of Alchymy 2017 to be one of collaboration and conversation. We feel that it's important that there's a lively, analytical dialogue around the work that's being shared, and we wanted to formalise that in some way, to make sure that the conversations happen. All too often there's a performance or a rehearsed reading of a piece of work and people drift away afterwards without having the chance to respond to it. So when I was sketching out the plan for the festival, I made sure that the performances and readings were interspersed with forums for real and meaningful discussion. And I think some of these conversations will be spiky and critical. Obviously there'll be a lot of appreciation for the work we're seeing over the weekend, but it's also important that we ask the difficult questions about diversity, access, the environment, and crucially about how we can all contribute to improving these things within the industry we are passionate about. I don't think these conversations will happen unless they are deliberately organised in the context of events like Alchymy. All this sounds pretty serious, but it's important to emphasise that all the work will be hugely entertaining in its own right! We have loads of funny, moving, exciting plays to show our audiences and I can't wait to see the responses.
In many ways Alchymy is the showcase event of the year for North Wall. But how does it fit with what the venue is doing throughout the year, particularly with regard to supporting new writers?
The North Wall has a very strong tradition of training and mentoring emerging artists. That was a strand of the building's ethos that was particularly important to the former Artistic Director, Lucy Maycock. For 10 years she oversaw and ran the amazing ArtsLab residential programmes for young theatre artists during the summer holidays. In recent years, the ArtsLab programme was extended to incorporate 'TheatreCraft' at Easter, with a  specific focus on young writers and directors. This year, we have cemented that commitment to new writers by appointing our first ever Writer-in-Residence, with a grant from the Backstage Trust, which is allowing us to massively broaden (and deepen) our offer to these young writers, with regular workshops and writers' surgeries – and the Alchymy Festival is the natural corollary to all this work, giving them a platform to present it to a public audience. But actually the North Wall's support for artists and producers in the early stages of their career goes far beyond these formal courses and schemes. All of the staff at the North Wall are exceptionally generous in imparting what they know to the next generation, and in creating and facilitating opportunities for them. I have benefited enormously from that generosity, and so have many of my friends and colleagues. In a sense, Alchymy 2017 is one way of demonstrating the organisation's nurturing of young writers and directors to the outside world.
Why do you think events like Alchymy are important and how do they help new writers?
Well, we had a lot of submissions for Alchymy – for scripts to be produced, I mean – and I'd go so far as to say that all the writing was good. There were some scripts which we could see needed more dramaturgy than others, but fundamentally, all of them were worthwhile. So our selection process was very much one of deciding which scripts, and more specifically which writers, would most benefit and seize the opportunity to grow if we offered them a slot. That's what I think is important about confluences of new theatre like Alchymy: the chance to set your work alongside that of other emerging practitioners and simultaneously put it in front of professionals who'll help you to grow your work.
I couldn't help but notice that there are a lot of female playwrights, directors and theatremakers involved with the programme. Was that a deliberate choice or incidental?
The first major event of the festival is a panel discussion between six women – April de Angelis, Zoe Cooper, Stella Duffy, Ella Hickson, Ellen McDougall and Katherine Soper – and the fact that they're all female was a deliberate choice. It's partly that the higher echelons of the theatre industry are still tiresomely male-dominated, and we want a new festival like Alchymy to do its bit to counteract that. But it's also that the vast majority of the writers who've contributed work to Alchymy are female, and so it would seem strange for the symposium element of the festival not to reflect that. These six women are all creating incredibly interesting and diverse work, and I wanted our participants and audiences to have the opportunity to hear from them – and for them to have a chance to meet and argue with each other!
You're a panellist on Page to Stage: Producing New Writing. What will the panel discuss and what will you, as a theatre and opera producer, be hoping to contribute?
The idea of this workshop is to discuss the many routes of bringing new plays to life. It can be a really convoluted process – from commissioning a script, to finding the right venue, to securing a slot there, to building a team to work on it, to casting, and all the rest. I've noticed (and I'm not necessarily exempting myself from this) that there's sometimes an instinct among emerging theatremakers to just 'get work on', without getting the right advice about which theatre or space is best, how to finance it, whether it represents good value for money, etc. Producers suffer from this in particular because there's not a great deal of training available unless you're fortunate enough to be able to do an MA – although of course organisations like Stage One do a lot to ameliorate that, and there are lots of more experienced producers who are generous with their time and expertise. I hope that I'll be able to contribute some of the knowledge I've garnered during my 2.5 years in the industry so far – particularly about the demands of producing complex new plays – and pose some of the questions that I still need to investigate.
From the Alchymy line up, what are your top picks for people to see?
Your best bet is to see everything on the programme, because it's all brilliant! I honestly can't choose any highlights.
What future plans do you have for Alchymy?
Well, this year's festival is very much a prototype – we hope that we'll be able to do it again in the near future, funding-dependent. We will collect feedback from this first Alchymy to help shape future versions of the event. But whatever happens, I hope we will retain the atmosphere of open dialogue and receptivity towards new work in all shapes and forms. I also hope that next time we'll enhance the symposium aspect of the festival even further, so that we truly create a hub for intelligent debate on all the things that matter in the theatre. Those things may well be quite different when we next produce Alchymy Festival, but the ethos will be the same: how do we continue to grow and improve our practice?