The PappyShow are a playful physical and visual theatre company. In this double bill, they present their award-winning show BOYS alongside a brand new piece of dance theatre for an all-female ensemble, GIRLS.
BOYS TRAILER from The PappyShow on Vimeo.
BOYS is a celebration of manhood. The way we move. The way we talk. The way we think. We want to show you the things about boys that you never get to see. Performed by an ensemble whose communities, families and heritage span across the world, BOYS is a joyful and tender dance that uncovers the endless possibilities that make up a man.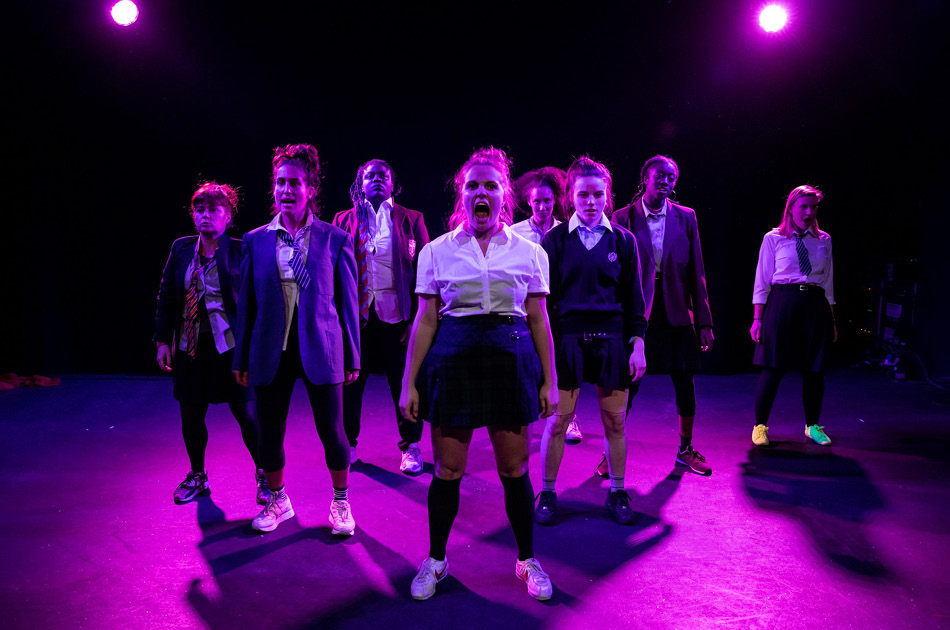 GIRLS brings you the stories of our sisters, daughters, mothers, nanas, aunts, lovers, best friends – the queens who have touched our lives. Devised by a chorus of women whose ages range from seventeen to seventy – this is a whole-hearted dance, investigating what it means to be a woman now, through the lived experience of our GIRLS.
BOYS/GIRLS will be preceded by a curtain raiser created by the participants of the half-term Movement Workshop.
Part of Dancin' Oxford 2019
Age Guidance: 12+
Contains strong language and adult themes