In October 2023, we welcomed pupils from Cheney School and Cherwell School for a week of work experience. The students' interests in the arts ranged from music tech and drama to musical theatre and textiles – it was great to have so many different voices in the room when we talked about their ambitions and ideas! Here are the diaries they kept during their time here: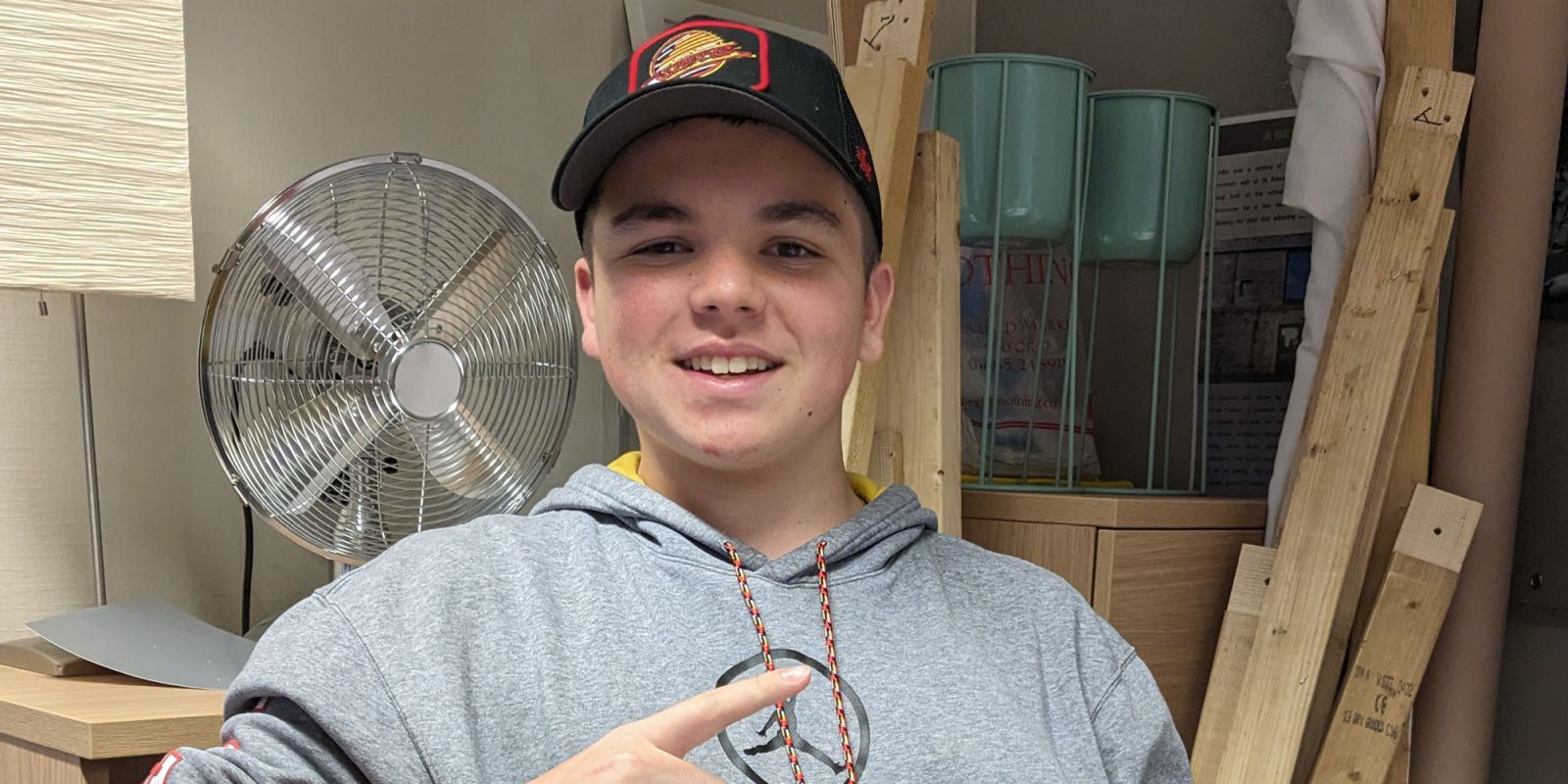 9-13 October 2023
Sam / Cherwell School
My week at The North Wall has been nothing short of amazing! I started on Tuesday and everyone I have met over the course of the four days I've been here has been brilliant. Everyone has been so welcoming and kind and I really couldn't ask for more. I wasn't entirely sure on what to expect from this week but I can tell you for a fact it did not disappoint.
On Tuesday, I got a tour of the whole building and joined in with a staff meeting. After that I started my project work. I usually struggle a lot with concentrating with work like this but I was instantly hooked and I loved every second. In the afternoon, we went to The Swan School to join in with a drama workshop.
On Wednesday, we had do more project work and we had to go to Cutteslowe Community Centre to help with some youth theatre groups. I loved joining in and learning different things about theatre and drama.
On Thursday, we went around Summertown handing out leaflets to the public and to shops to put out on there front windows. We came back to The North Wall to finish off our project work.
I have learnt so much from working here for the week and I've had so much fun. I want to give a huge thank you to Abie for organising everything for us, you and everyone here have been nothing short of the best and I will cherish this week for a long time to come! THANK YOU!!! – Sam
Sophia / Cherwell School
When I went on Monday I didn't know what to expect but actually found it so much fun!
Everyone was friendly and kind and I found out lots of information about everyone's job!
On Monday we had a tour around the North wall and started our projects to do during the week.
On Tuesday we did more project work then after lunch went to the swan school to join in with there workshop!
On Wednesday in the evening we went to cutteslowe community centre to join in with both of their youth theatres!
On Thursday handed out leaflets around Summertown and on Friday went to Cutteslowe park !
I have really enjoyed it and have found out lots of information about their jobs and how to work in a community and hope to do it again and now has a special place in my heart! – Sophia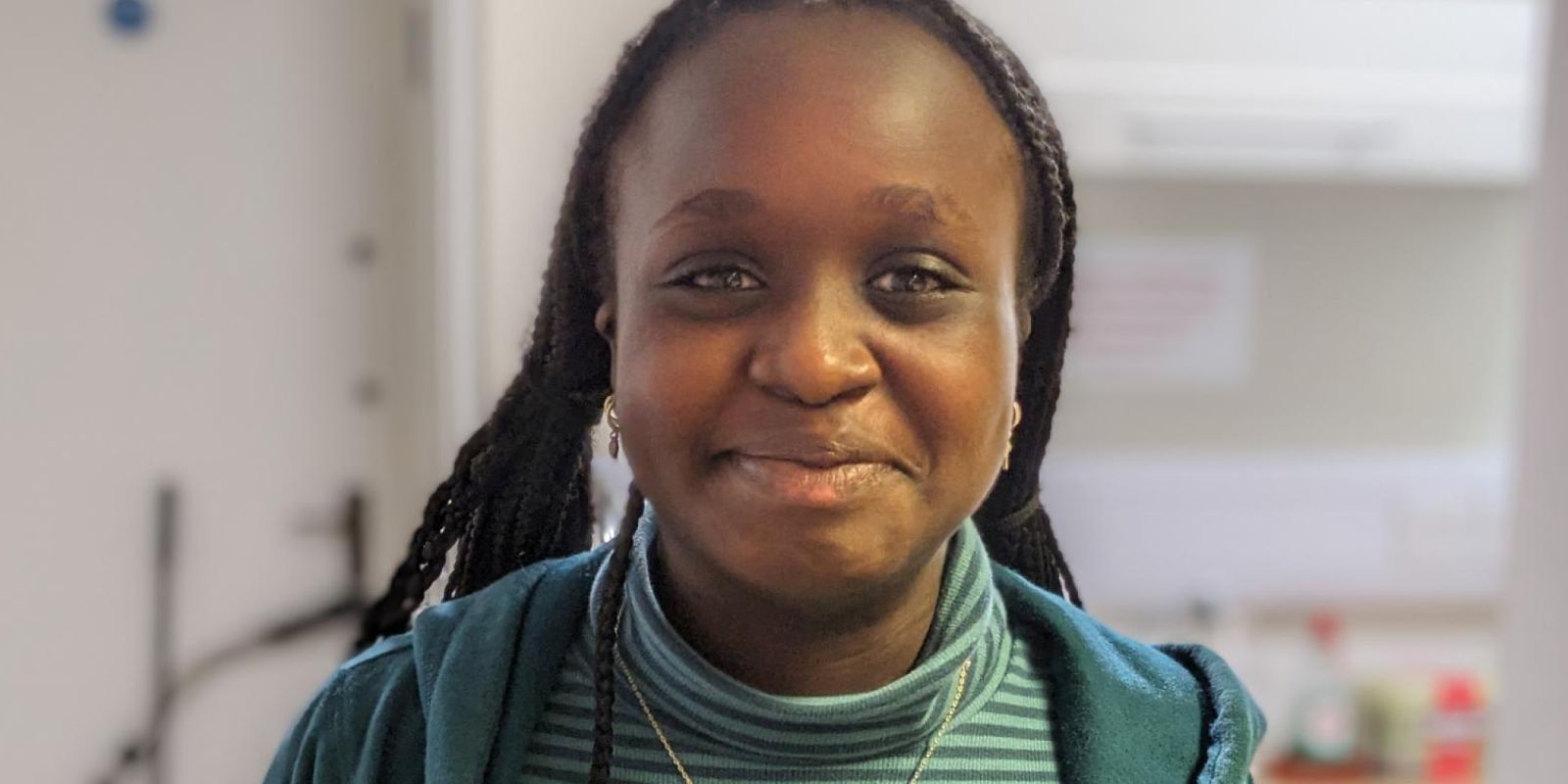 16-20 October 2023
Ruth / Cheney School
When I started my work experience at the North Wall I didn't know what to expect. I hadn't ever been involved with it before – however my school offered it as one of the places that were taking students so I applied. Upon arrival I knew I had made the right choice–everyone was lovely and the atmosphere was great. Not only were the facilities amazing but there was always a clear order as to where we should be and what we should do. We began the week naturally with some admin, such as health and safety, risk assessments, and safeguarding training. This was all new but really helpful as I was able to learn basic practices I should maintain but also how to spot certain issues. Throughout the week we were able to attend meetings with specialist members of the staff. Each person seemed to be incredibly skilled at their line of work but also helped with others! There were times I really thought I could never do that but I was also given helpful advice on how to manage a large workload. Alongside these meetings, we did some Project Work, where we designed a play/workshop based on a brief. This was a fun way to envision what it's like and what must be considered when getting involved. For the workshop we designed an activity for a light festival, where we came up with making Wishing Jars for children, and for my play I wrote a short musical for Year 6s to perform in preparation for Year Seven. It was really helpful to sit in on a meeting with the Cutteslowe Community Centre to give us ideas.
I was able to attend a workshop with the OX2 Collective which I am now joining, because it was so amazing! We were able to participate in a lot more workshops with Abie, to prepare for Woodhill. Being able to be involved in the lead-up to Woodhill and also being able to see it was really rewarding. Everyone working on the actual performance seemed really lovely and passionate about it, and I can understand why. After helping out in front of house scanning tickets, meeting everyone, I was really anticipating the performance. I was so impressed when I was able to see it on the opening night, even though it was a really sober piece there was a real buzz in the centre and overall the experience was great.
I would have to say that the thing that really stood out for me about my time at the North Wall was how lovely everyone was! And not just to us, it gave me hope for any future professional environments I find myself in, so thank you! – Ruth
Zoya / Cheney School
I found work experience in The North Wall Arts Centre through my school. I didn't expect a lot as I didn't quite know what I'll be doing. When I got here on my first day everyone introduced themselves and were very welcoming. I then got a tour around the centre and got told what each place was used for.
I think I learnt a lot while being here, as I got to speak to everyone about their jobs and what they do, this was really good as it showed me possible jobs that I didn't know I could do, especially about the jobs that aren't noticed by the public eye, but are considered by The North Wall to make the public's experience here better.
At the start of the week I was given two projects to complete by the end of the week one about the Oxford Light Festival and the other was to make an artist collection for the North Wall gallery. This was both fun and challenging at the same time as the deadline was at the end of the week and we only worked on them for a few hours a day because we were getting involved with other things but overall I enjoyed it and got to learn new skills and use my creativity. When I presented it to Abie she seemed to really like the ideas and the outcome of the projects, which was really nice to hear.
Thursday was a really fun day as there was a show taking place in the theatre so I got to help Gabi at front of house to prepare for the show in the evening. I helped to restock the fridge with all the drinks and got the snacks from the basement as well as a lot of glasses, which I then organised to look presentable. Once we were done with that we had to do all the safety checks, which included clearing the pathways towards the fire exits but also watching out for any future safety hazards. After this, we were ready for the guests to arrive and once they did I had the job to scan their tickets to arrive them which was really fun.
Overall my experience at The North Wall was amazing. I learnt so much about how to run a business like this but also a lot of skills but on top of that everybody was so nice and welcoming making the week with them so smooth and easy. – Zoya