On Saturday 19 November, Cutteslowe Park was illuminated and members of the local community took part in the Cutteslowe Light Trail 2022. This light trail was one of many happening around Oxford as part of Oxford's Christmas Light Festival, which added to the excitement, and various sharing and comparing of different lantern designs across the city.
The North Wall partnered with Cutteslowe Community Centre this year, and with the closure of The Cutteslowe Garden Project (a previous partner) the Light Trail needed a re-think and a re-design. The theme was 'Illuminating Communities' and a factor that was important in the planning was that it was accessible (free to take part, wheelchair accessible, a relaxed event for those who are neuro-diverse) and that it involved the local community in the creation.
We worked with the art club at Cutteslowe Community Centre to make willow lanterns, and all the pupils at Cutteslowe Primary School to make lanterns out of recycled plastic bottles. We also sent out free packs to anyone who wanted them to make window displays from the comfort of their own home and still be part of the event.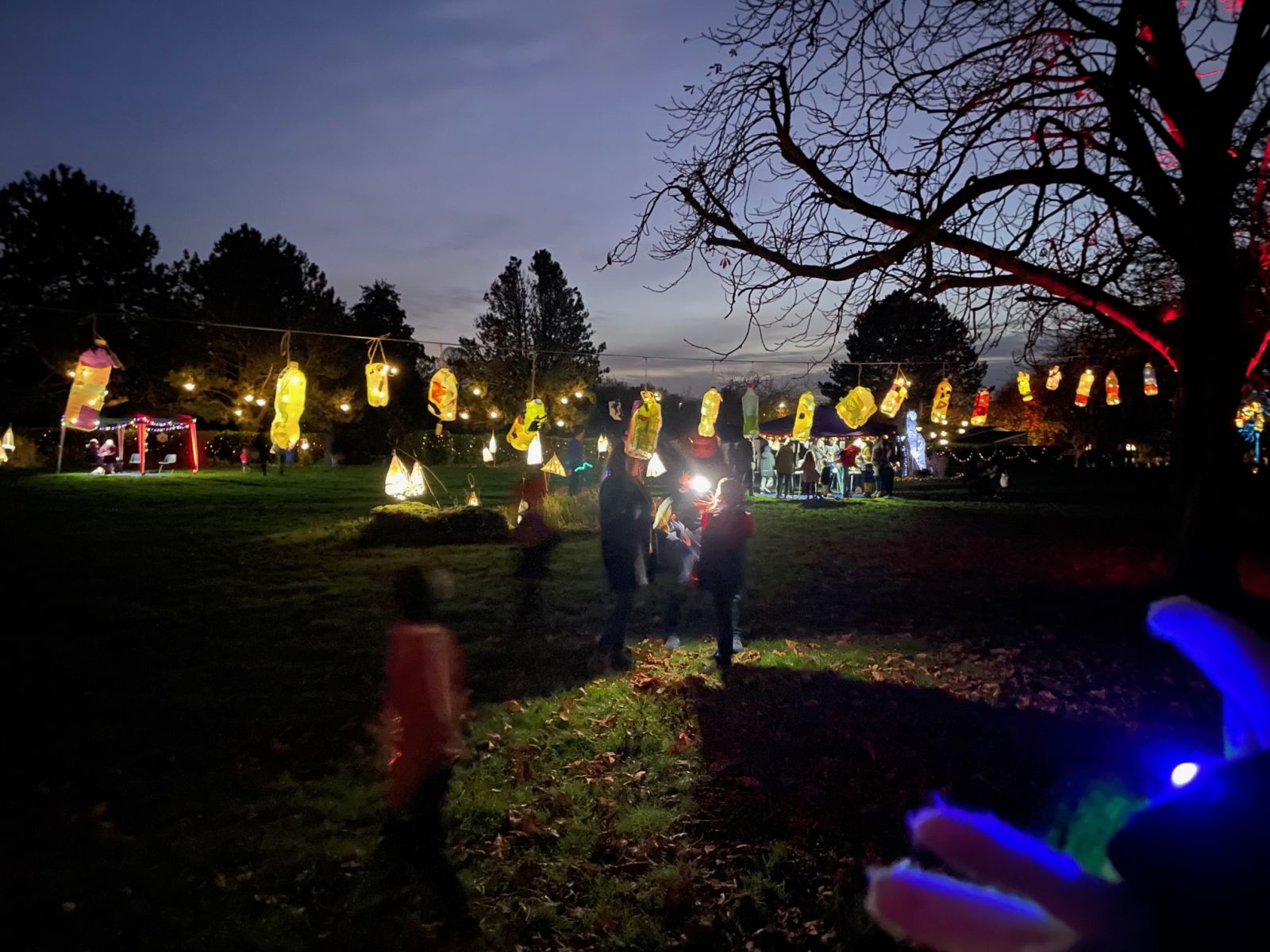 "It's beautiful and brilliant to have all the school kids involved." – Event Attendee
The trail consisted of illuminated windows in people's homes, a shadow theatre performance, sing-a-long carols, puppet making workshop, a multi-sensory disco, refreshments and a beautifully lit woodland walk.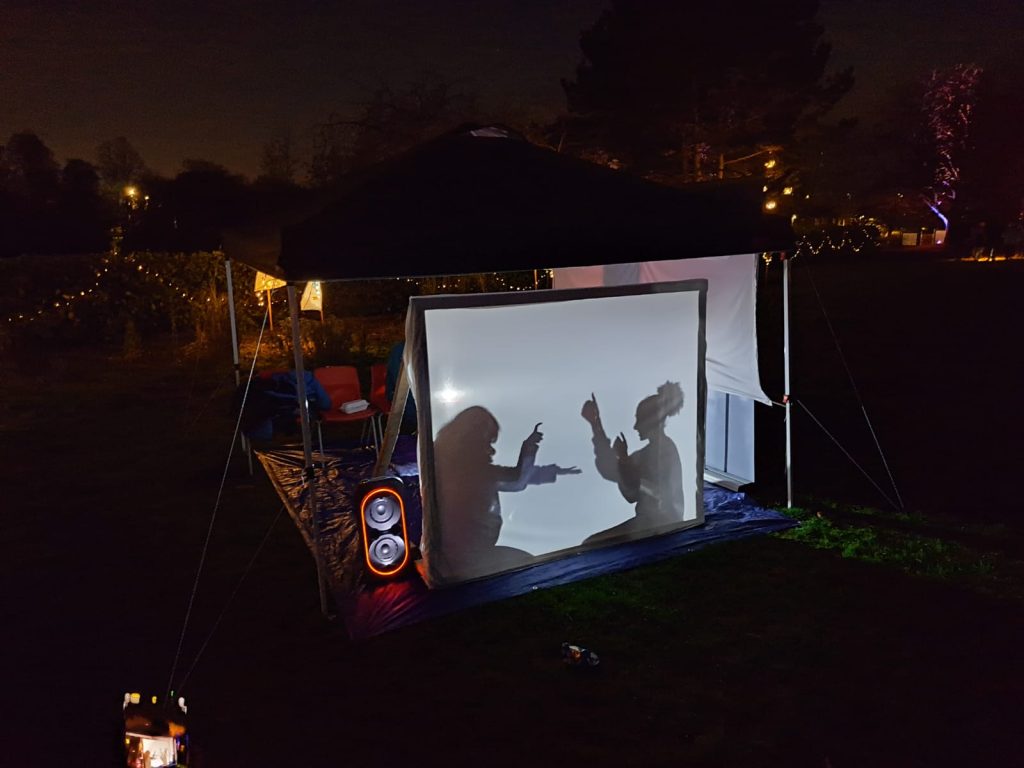 "Beautiful. Keep doing it. It is a pleasure to see this festival every year."  – Event Attendee
We worked with around 400 members of the Cutteslowe and Sunnymead community in the run up to the event and were so pleased that we had around 800 people attend the event over the course of the evening on Saturday – community spirit was high! Thank you to the incredible volunteers, the artists, the participants and of course the community.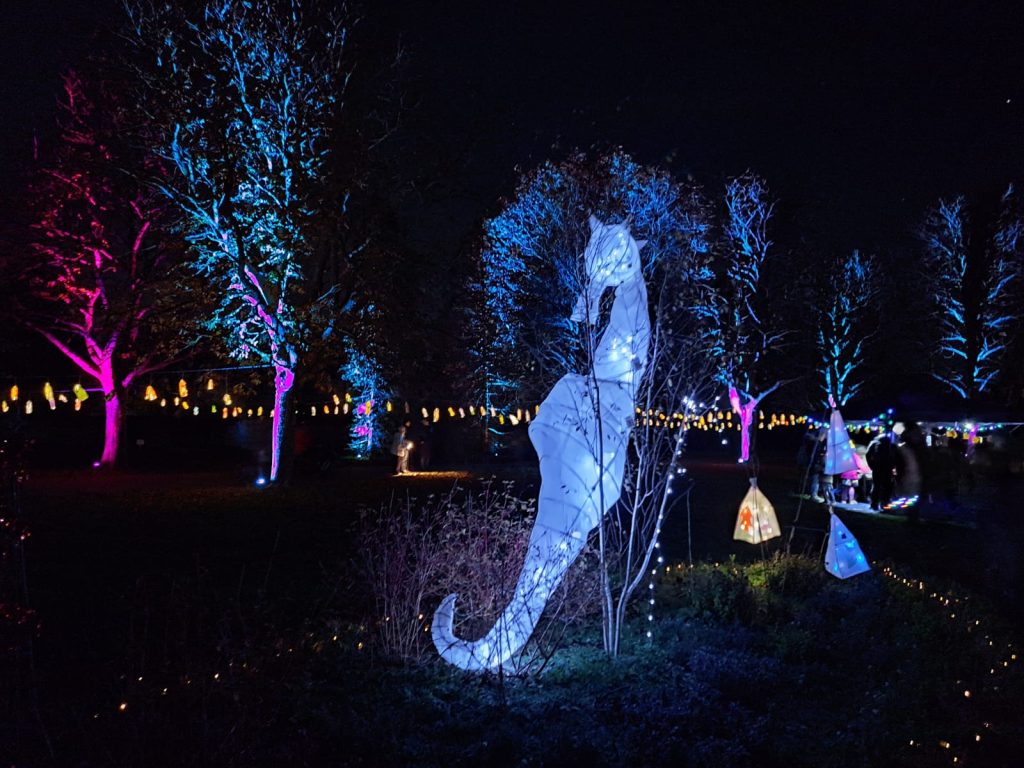 "Cutteslowe Community Centre was so pleased to collaborate with The North Wall Arts Centre to deliver the 2022 Light Trail. It was brilliant to see so many local families come out and enjoy such a lovely event within the community. For many it is difficult to access activities further afield, so it is incredibly special when we are enabled to deliver them locally." Steph Jankovic, Cutteslowe Community Centre Manager.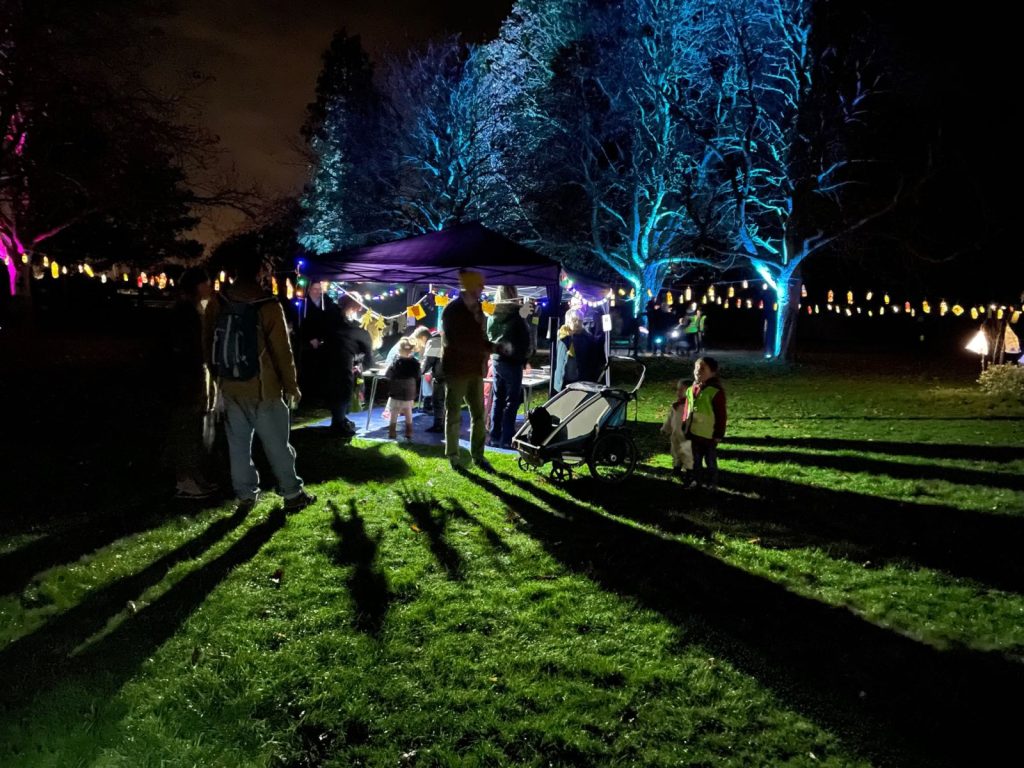 "The North Wall values the importance of community events and working in partnership with other organisations and charities to offer richer experiences. We are delighted to have partnered with Cutteslowe Community Centre to deliver this event and thrilled with the outcome of the Cutteslowe Light Trail 2022. The atmosphere around the park for the light trail was magical and we were so pleased to see many of the young people who took part in workshops in the weeks before, attend the event and see their artwork displayed in the trees. We look forward to lighting up the park next year!" Abie Walton, Participation Manager at The North Wall
This project was funded by Oxford City Council.