Pigfoot is a multi award-winning theatre company telling stories about the climate crisis, with the least carbon impact possible. Their latest show HOT IN HERE comes to Oxford on 13 & 14 October and features the first energy-harvesting dance floor used in live theatre. We spoke to co-directors Hetty Hodgson and Bea Udale-Smith about the inspiration behind the show: 
How has HOT IN HERE been made?
Hot in Here has been made from interviews we did with climate advocates at the frontlines of the climate crisis, predominantly living in countries in the Global South or nearest the Equator, or where it's dangerous to be an activist.
We devised the show from these interviews, working with our creatives and devisers to ask what it means to be people living in the UK, during the global climate crisis. We knew we wanted to connect audiences in the UK with action that's taking place globally to prevent climate change, and to explore what climate justice and injustice means. And we knew the show was going to be powered by an energy-harvesting dancefloor. But beyond that – anything was up for grabs!
The show's developed in a way which uses lots of different forms to tell its story — there's our video interviews, the real-life stories of climate advocates around the world – but also drag and prophecy, poetry and comedy, and obviously lots of dancing. And there's a more conventional narrative – following three characters living in the UK today, and their relationship with the climate crisis. But everything we've made has come, in some way, from the interviews we've done with climate advocates from around the world.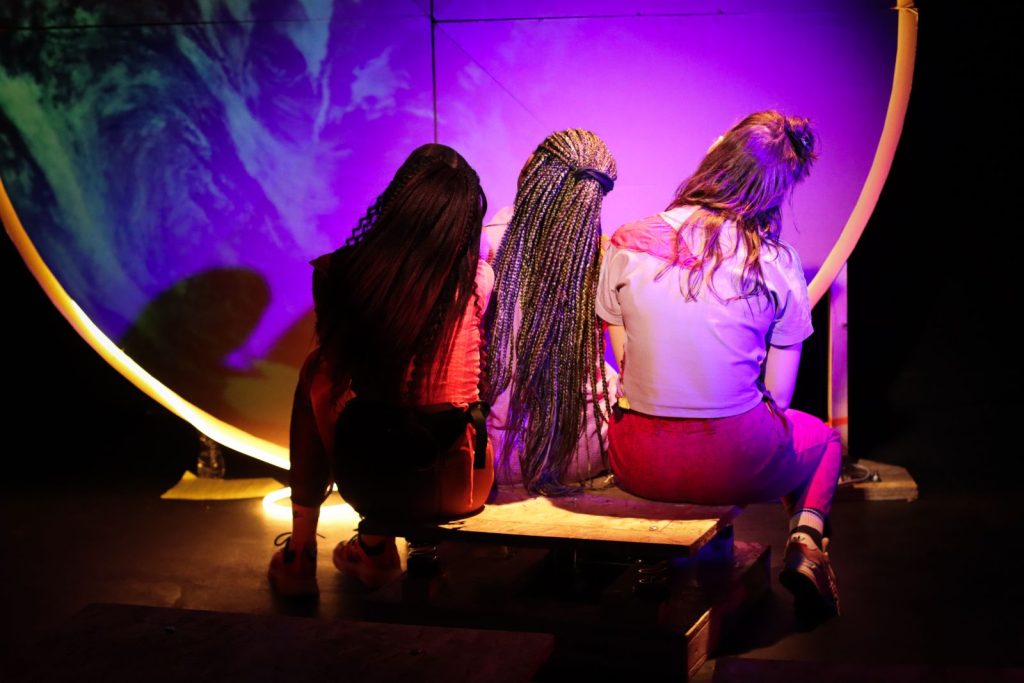 Who were the climate advocates you interviewed? How did the interviews take place?
The interviews first took place as part of our Camden People's Theatre Outside the Box commission, which we were given in 2020. We worked for nearly nine months (although interrupted by lockdowns) with students from Acland Burghley – looking at how we can use theatre to take climate action, and as a tool to process and express how we feel about living in a climate emergency. So initially students from Acland Burghley interviewed climate advocates – first over Zoom, then (when lockdown hit again) through emails and videos. Since then, we've actually interviewed 29 climate advocates for the show, from 23 different countries around the world. People like Mitzi Jonelle Tan, the convenor of Youth Advocates for Climate Action Philippines (YACAP), the Fridays For Future of the Philippines. Every interview we've done has been a huge honour, and has hugely inspired what we've made.
Does the show have a happy ending?
Definitely! As much as the show is about the reality of the climate crisis, it's also about celebrating the action being taken today for climate justice. The show's about overcoming anxiety, finding community, and how we can take action in our own lives.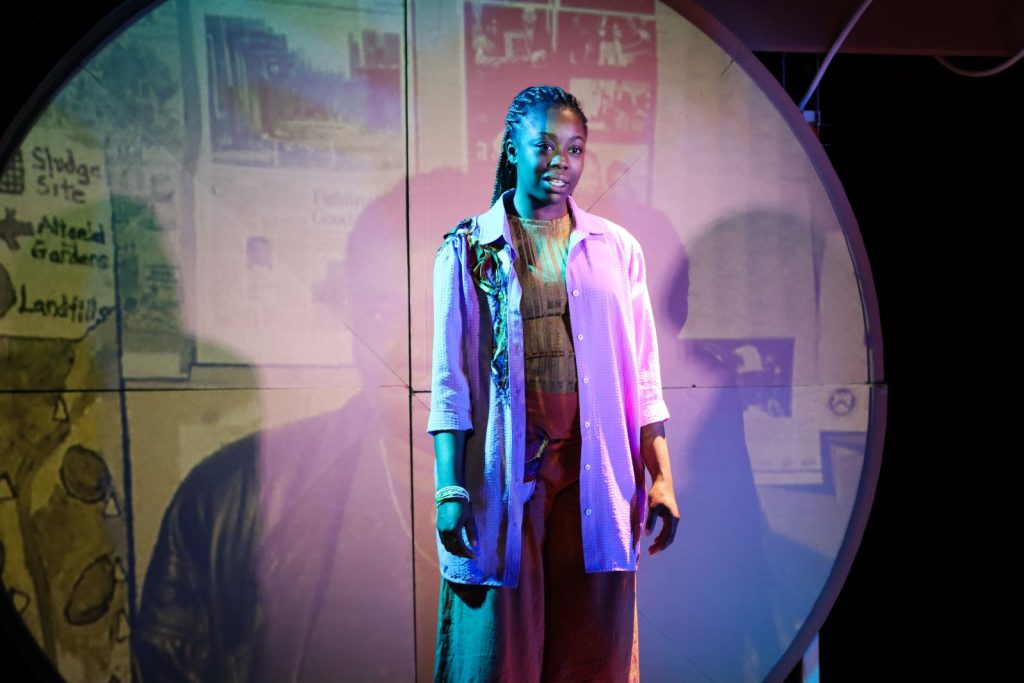 Earlier you mentioned your energy-harvesting dancefloor. How does that work? Where did you come up with the idea for that?
So we've been generating energy live during our shows since 2018, when we first developed our family show 'How To Save A Rock' which is powered by a bike-generator. An energy-harvesting floor works much the same way as a bike-generator, converting the kinetic energy of our performers' bodies into electricity. With support from the 'I've Got An Idea Fund', our incredible lighting and dancefloor designer, Jack Hathaway, has actually incorporated a more "traditional" bike-generator motor into our floor's new design, converting the vertical, up-and-down motion of the floor into rotary motion, before that energy is harvested for electricity.
Our show will be the first time an energy-harvesting dancefloor is used in live theatre, worldwide- although as we're often reminded, Coldplay have recently used one in their 'Music of the Spheres' World Tour (although we would like to say that we did have the idea before they did, and we wouldn't mind at all if they wanted to drop us a credit-line on their next Instagram).
Each tile of our dancefloor generates energy, so when it's just one person moving on stage, only a small amount of electricity is created. With 2 people- it's double. With a whole stage full of people, we can generate loads more. So, as well as showing that renewable energy is exciting (and that we're not bound to fossil fuel companies, however much it might feel like it), it also feels like a pretty perfect metaphor for how climate action (or any type of collective action) works- one person can make a difference, but lots of people working together, taking the same action, can force a corporation to change its practises, hold a government to its promises, or create the type of community and culture we need to mitigate the climate crisis.
Hot in Here will be performed at The North Wall on 13 & 14 October 2022 at 8pm. Book tickets here.