Over the last four weeks, we have welcomed four work experience pupils (Isabel, Sienna, Maia and Isaac) to The North Wall to give them a taste of what it's like working in an arts centre. They have all been fantastic and have contributed to rehearsals, running shows, supporting administratively, as well as thinking up some special projects of their own.
Isabel
"Before my placement began at The North Wall, I didn't have any solid expectations of what I would be doing, so I was open to doing anything! I thought I might have been able to work in front of house, which I was. I was checking tickets for an amazing performance of Blue Remembered Hills which I also got to watch. This was great because I don't generally like talking to people I don't know, but this helped me to feel comfortable communicating with others.
This week, I have learnt about different roles that go into putting on a show and running an arts centre and different departments within it. I've also learnt how to plan a community event and a drama workshop.
I found working on my community producer project really interesting. I was planning an event for the North Oxford Locality Hub as part of the Oxford Light Festival. I loved this because I had complete creative freedom over what event I planned to put on. I especially loved creating a budgeting spreadsheet because something about numbers and formulae is so satisfying and engaging to me! Also, I got to go to a workshop for Year 6 students about their upcoming transition to secondary school. This was interesting because I learnt how drama (for example: forum theatre) can help to solve problems and ease worries.
Something I wasn't expecting was observing a technical rehearsal of A.L.I.C.E. However, this was a great surprise since the talent of the cast, organisation and commitment of the backstage team was astounding! The show's promenade style made it so engaging and the interactive activities were so fun!
Prior to my work experience placement, I had my heart set on being a performer in the arts industry. However, my experience at The North Wall made me realise that, although my main dream is to be an actor, I would also love to work behind the scenes, such as in directing, producing, stage management and front of house. This is because the atmosphere and vibe of the theatre and being the arts in general is so appealing to me that I'd love to work in anything in relation to it.
Currently, I am studying Drama GCSE and I love it! However, the performing aspect isn't the only thing I enjoy. Writing essays about the development of devised performances is really interesting to me because it helps to clearly visualise the creative process we go through. I think the next step for me is Drama A-Level so I can dig deeper into theatre and art styles. I'd also love to go to a drama school after Sixth Form to develop my theatrical skills. Perhaps someday I'll be in a theatre, either on stage or behind the scenes!
Thank you for this incredible opportunity to learn about the environment of an arts centre and the world of work!"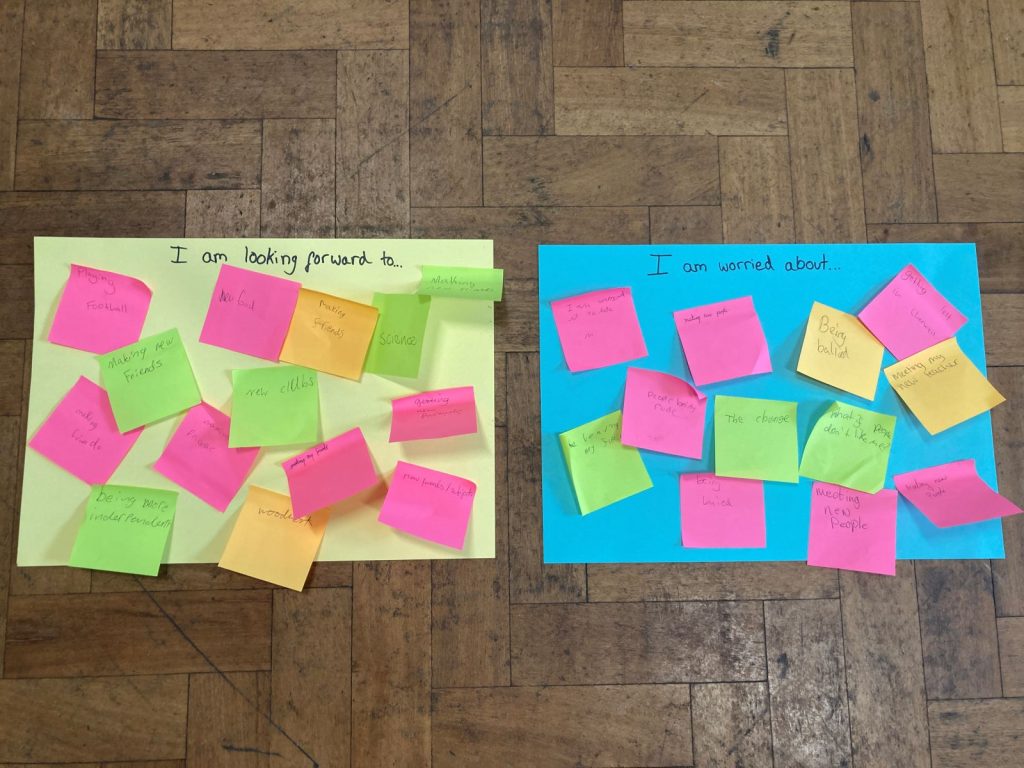 Issac
"Having expected to be making tea for five days straight, my work experience was definitely far more stimulating and practical than I had dreaded. Speaking to all the employees (and employers) was illuminating and shone light on aspects of running a theatre and a business that I hadn't previously considered. Sitting in on first reads and workshops was certainly the most exciting part of the week – I really felt like I was witness to something very special and it was nice to be doing so with two shows of such a different nature. Another enjoyable aspect was actually doing practical work that was to be used in the rehearsal process, it really made me feel like I was somewhat useful – most notably creating props lists, transition lists, finding rehearsal props and even running around Summertown looking for ankle supports. As well as the more practical side, I enjoyed spending time on the projects and understanding the elements that go into creating new events and the documents behind it all.
The running of a theatre is clearly so much more than what goes on on stage, even more than what goes on in the wings, in the lighting box, behind the sound desk, at the front of house, in the offices: it's the culmination of all these minutely balanced components and the interdependency between them all that enables a business with so many sub-factions and roles in society to keep going. I suppose what's really struck me is the flexibility that comes about when working in such a finely balanced manner until the different components seem to become one entity (not helped when all their names seem to sound so alike – Amy and Amelia, Gabi and Abie…).
My time here has definitely changed my outlook on the number and variety of roles available to me in the arts and also the importance of the arts themselves, not that there was ever any confusion about that – whatever politicians and schools may make you think. Now I'm aware of not just acting and directing, but the writing, the producing, the marketing, the front-of-house-ing, the co-ordinating, the artistic-director-ing, the increasing-participation-ing: all the vital "-ing"s that make up part of such an integral company and business.
So thank you, The North Wall, for helping me to recognise and appreciate these "-ing"s and inspiring me to become one in the future, through both practical and theoretical methods, and – most importantly – for not having me make the tea."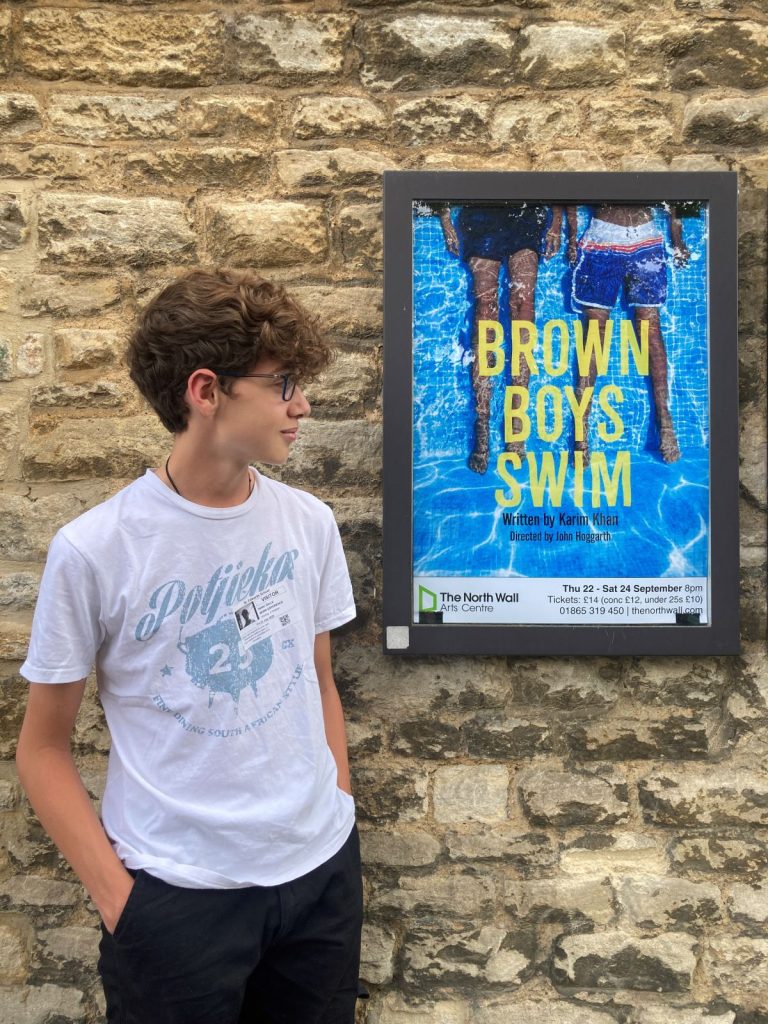 Maia
"During my week of Work Experience I was able to speak to multiple of the different staff about their job and what it involves. This was interesting as I was found out how the theatre runs and how each member of staff plays a different role with what they do. Moreover, I would like to go into directing in the future so having the opportunity to speak to the one of the artistic directors was particularly useful as I found out more about they different roles that a director might take on in the theatre. I also got the opportunity to sit in on two table reads for different plays, both of which were very different from each other but enjoyable to listen to. This was interesting as I got to see what the beginning of a rehearsal process can look like and how it can develop.
Moreover, I was also able to sit in on an actual rehearsal for Brown Boys Swim which allowed my to see how a play can develop in the rehearsal period and what steps are used during the early process. For example, I found out the rehearsal technique of 'units and beats' which I had never heard of before but through the rehearsal found out that it is an effective way of helping not just the performers but also the director to get to know a play better and more efficiently. Throughout the week I also worked on my own projects which where a 'participation project', with which I had to create a transition workshop for year 6 pupils going into year 7 using applied theatre. And a 'community producer project', which I had to create a community event as part of the Oxford's Christma Light Festival. Both were very interesting projects to work on and I enjoyed creating a workshop using theatre and to make it more engaging and interactive."