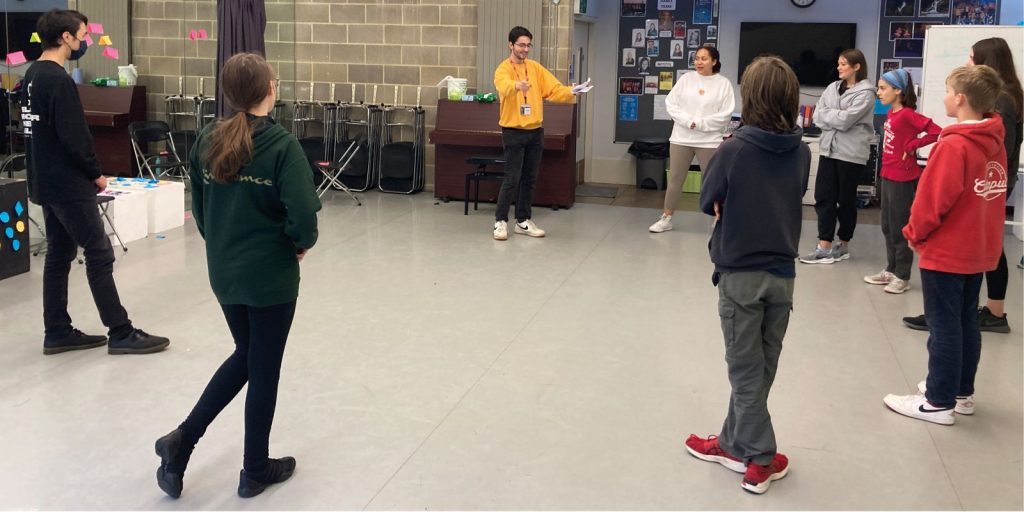 Hi! My name is Euan Towner, and I'm a third year Drama, Applied Theatre & Education student studying at the Royal Central School Of Speech And Drama in London. The aim for this term was to apply what I have learnt over the past two years on a professional placement, and to learn more about the different roles and jobs available in the wider Applied Theatre & Participation Theatre industry.
For the past two months, I have had the wonderful opportunity to come and work alongside the team in the Participation Department at The North Wall Arts Centre. With the way the world is at the moment, I was pretty doubtful that a placement would be found for me in time for the start of term, and after a pretty extensive email campaign, The North Wall was kind enough to respond and take me under their wing for what has been two of the most fun and varied months I've had whilst studying at university.
No two days have been the same, and the sheer variety of tasks I have undertaken have challenged me right to the core. At times, it has felt a bit like a baptism of fire – whether that's completing all the necessary training a modern-day facilitator needs, or sitting behind a professional theatre sound desk as the sound technician for a YouthLab half term show, I have at times felt a little intimidated with my new found responsibilities! But my confidence has grown exponentially, and Abie (Walton, Participation Manager), Amelia (Thornber, Assistant Producer) and Ria (Parry, Co-Director) have all provided me with a plethora of opportunities and advice to expand my toolkit as a practitioner which I'll take with me wherever I go.
My favourite projects I've worked on during the placement were the half term NW Inventors and YouthLab projects, and the Cutteslowe Light Trail. Both saw an incredible amount of work go in to them, and I am proud to say that I've been a part of them both. Being able to lead workshops based on theories I had only just learnt about a few terms ago at university has been incredible; collaborating with the OX2 Collective youth theatre to write a play has inspired me to look into creative writing further; and seeing the inspiration amongst the young people I have worked with has been amazing.
For anyone out there who wants to get involved with applied theatre and participation theatre, I would say DO IT! Genuinely no two days are the same, and the reward you feel after successfully delivering a workshop, or delivering the sound via a professional sound desk you don't 100% understand for a show, or buying LED light up hair braids and sunglasses for a light festival you're involved with is all second to none.
A huge thank you to everyone at The North Wall, and I wish you the best with all to come!
'Nurturing early career artists is at the heart of The North Wall's work and to be able to offer some practical experience in the industry is something we are very proud to do. Work placements can always be difficult to navigate – not knowing who to ask, where to sit or how to do something – and the success of a work placement relies on students being fully invested and immersing themselves into all aspects of the organisation. Euan is a good example of this; he has been a pleasure to work with and has had a positive impact on the participants that he has engaged with and the colleagues that he has worked alongside. We wish Euan all the best for his future endeavours.' Abie Walton, Participation Manager