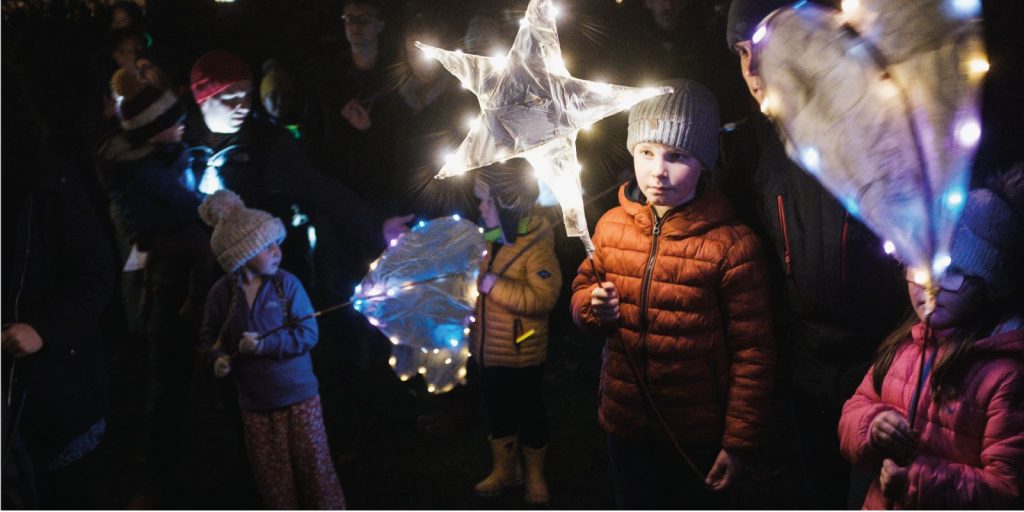 Cutteslowe Light Trail 2021
'Hey I really like it, awesome. 10/10!' • 'This is mental – keep it.' • 'I loved it, bravo! Well done! It was wonderful!' • 'It was great!' • 'Such a lovely event. Thank you so much for doing this and bringing some light into the community.' • 'I thought this was amazing, all of it! It was awesome.' • 'This is AMAZING. I love it. Kiss kiss.' • 'This is brilliant, thank you so much! Please repeat!!!!'
As part of Oxford's Christmas Light Festival, the Cutteslowe Light Trail included illuminated window displays in residents' windows and a beautifully lit pavilion in Cutteslowe Park with window displays created by local community groups. Residents were encouraged to walk their neighbourhood, following their own route or using a digital or paper trail map.
And on Friday 19 and Saturday 20 November a series of lantern parades started from the Cutteslowe Community Centre and culminated in an illuminated woodland light walk with outdoor performances and a choir.
'It was amazing that it was available within our community; it took me back to when I was a child growing up in Cutteslowe and Santa would come round the estate on his sleigh! It was a magical moment. I cried seeing so many children there with additional needs enjoying themselves taking in all the lights. It felt like a safe environment for everyone regardless of their background or needs. For me it was better than Winter Wonderland and more accessible than Blenheim. Catered for real life people from every background coming together to enjoy the start of Christmas – magical!'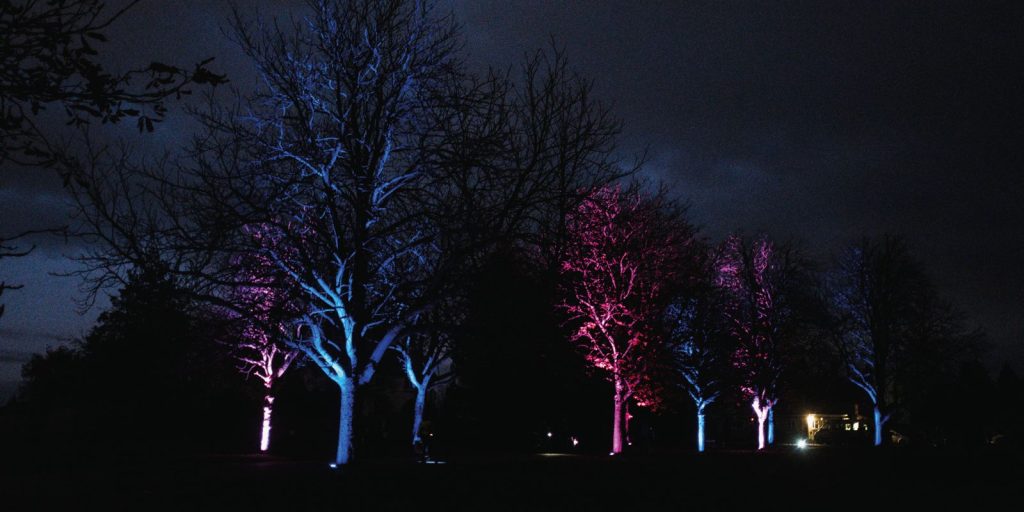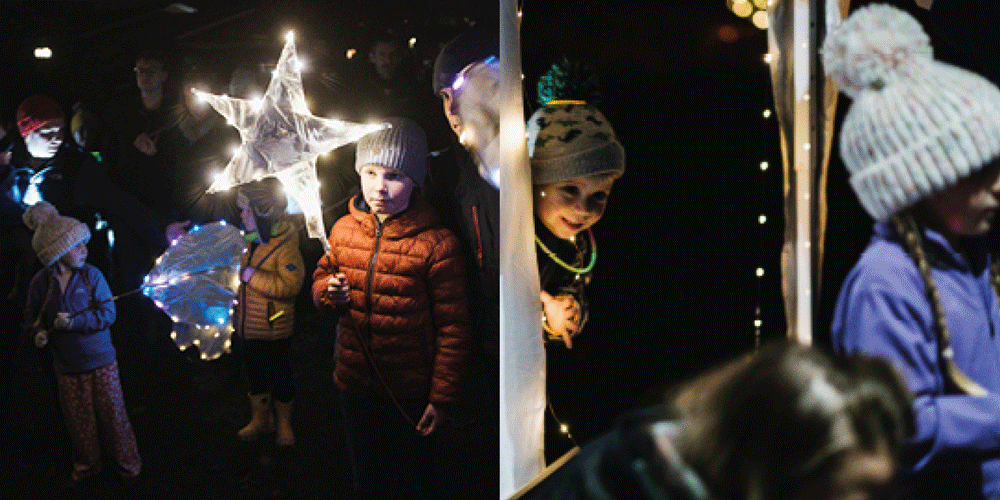 The Cutteslowe Light Trail was created in partnership with The North Wall, Cutteslowe Garden Project, Cutteslowe Primary School, Cutteslowe Connected, St Michael & All Angels Church, Cutteslowe Community Centre and North Oxford Association, and was supported by Oxford City Council.
Images: © Josh Tomalin