Children's book illustrator Korky Paul's Winnie and Wilbur illustrations have delighted the minds of children for over three decades. The iconic Winnie with her quirky hat, stripy socks, and colourful closet has filled the pages of over 20 volumes finding herself in different parts of her stately home, on adventures in space, and travelling around the globe. Over the years Korky has become attached to the original drawings, claiming he could never part with them. He was elated, then, when introduced to the Giclée printing technique. Finally – a way to share his drawings with the world! But what is a Giclée print and how is it made?
Giclée is a digital printing process in which an inkjet printer is used to produce a high-quality art print. Taken from the French word gicler, which means "to squirt or to spray," it was originally introduced by Los Angeles printmaker Jack Duganne in 1991. Duganne wanted to create a name that would separate his high quality digital prints from commercial fine art print. Giclée prints involved an inkjet printer 'squirting' microscopic dots of pigment onto archival quality paper and is considered the highest quality method of digital reproduction.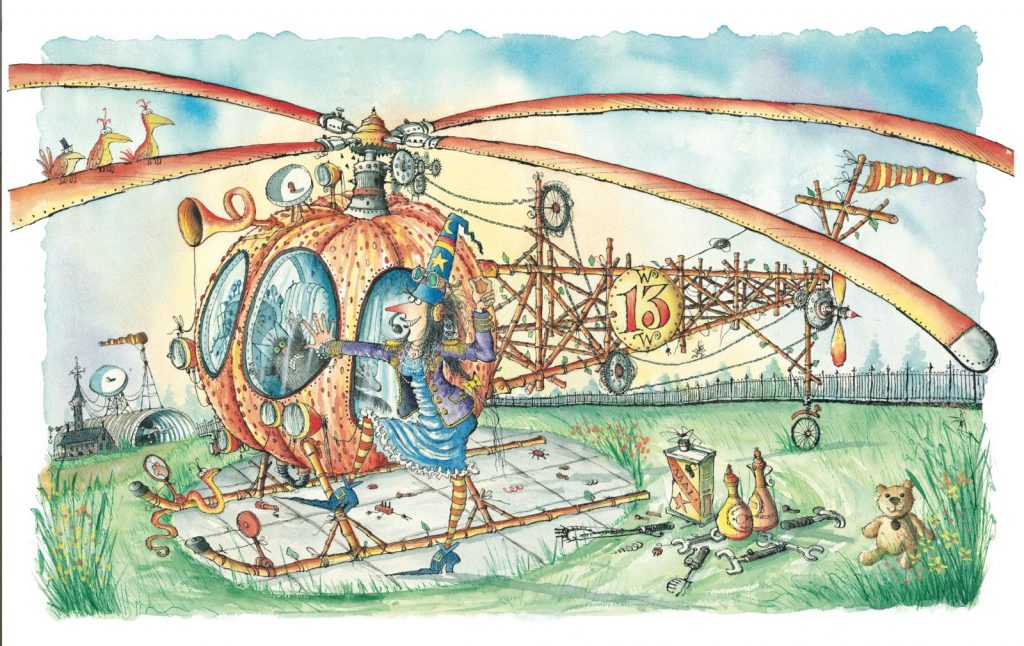 The Giclée prints featured in Winnie and Wilbur's Magical Moments are produced three times larger than Korky's drawings,  and yet, due to the resolution used in the printing process, they are still able to bring out the incredible detail in the original illustrations. The images you see on a computer are usually 72ppi (pixels per inch), but a Giclée print image must be a minimum of 300ppi or 300 dots per inch. This level of resolution guarantees the best quality print. In fact, studies have shown that the vivid colours in Giclée prints can last over 200 years!
Korky has selected two of his favourite illustrations from each of the 22 picture books, exhibited at The North Wall as Giclée prints in limited editions of 150, signed and numbered by Korky himself. If you are interested in ordering your own print, check out our online exhibition Korky Paul: Winnie and Wilbur's Magical Moments, available to view until 23 January.