It's almost time for the Edinburgh Fringe! We'll be heading up to Scotland on Saturday with the cast and creative team of our very first home-grown Fringe show, E8 by Marika Mckennell. If you're planning a trip to the festival, come and check it out – and if you're looking for other shows to see, here's a selection of our top picks from companies and artists we love.
BOAR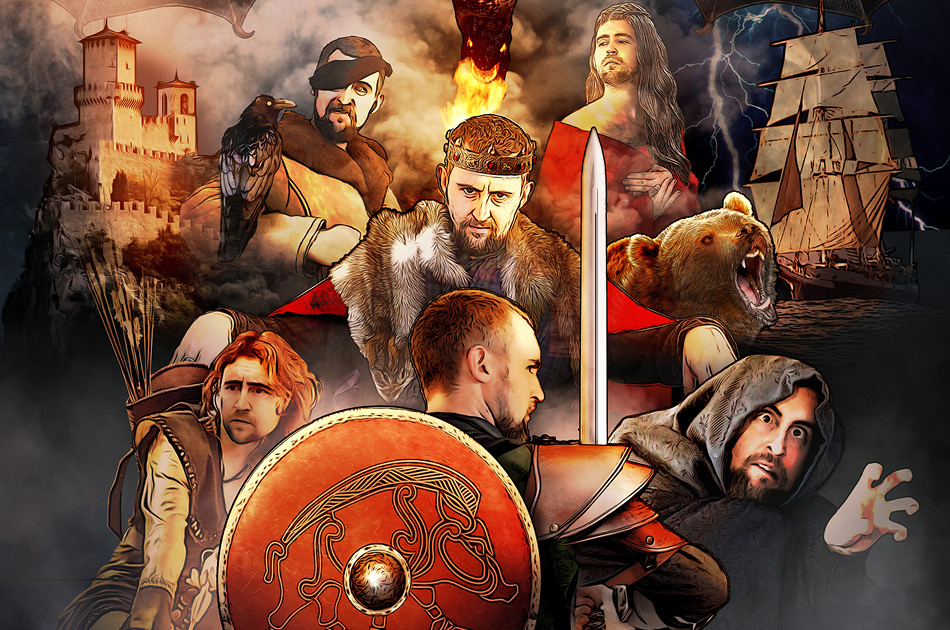 Lewis Doherty returns to Edinburgh with BOAR, the sequel to his 2018 show WOLF. Fans of the original will spot some throwbacks to his earlier show, but this time round Lewis swaps 80's action movies for Game-of-Thrones style epic fantasy adventures. We've hosted two previews so far and have been blown away (again) by how quickly Lewis switches between characters, accents and choice of weapon. So much fun.
31 July – 25 August 10.45pm (no show 12, 19)
Pleasance Courtyard
Book Tickets
Art Heist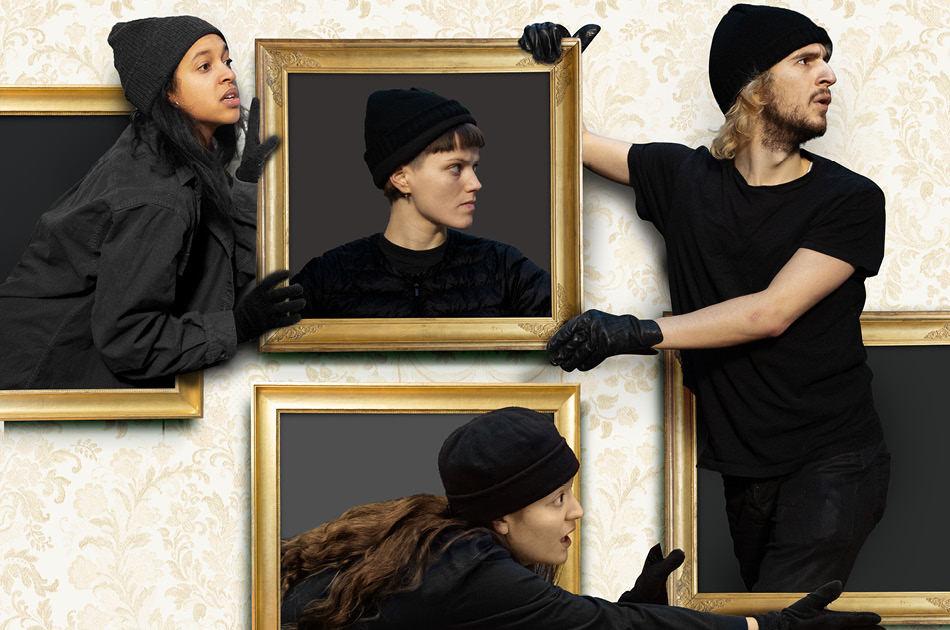 Poltergeist Theatre make imaginative, inventive theatre that pushes the boundaries. If you enjoyed the playfulness of last year's Lights Over Tesco Car Park, you'll love the chaotic comedy caper/interactive sketch show vibe they've got going on on Art Heist, their Untapped award-winning show which previewed at HAUNT last weekend.
1 – 25 August 1.55pm (no show 14)
Underbelly, Cowgate
Book Tickets
SOLD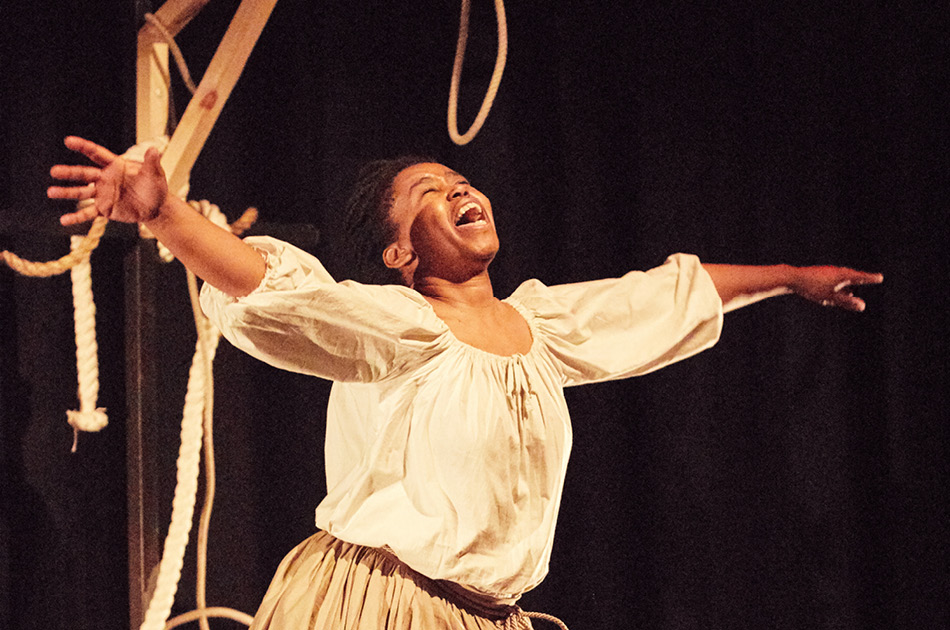 Oxford-based company Kuumba Nia Arts performed their Fringe show SOLD at The North Wall in June as part of our Propeller programme. Inspired by the storytelling traditions of the West African griot, SOLD brings to life the true story of Mary Prince, a slave born in Bermuda who became a a beacon for the British anti-slavery movement. It's an incredibly moving and powerful piece of theatre.
31 July – 25 August 12.45pm (no show 12, 19)
Pleasance Courtyard
Book Tickets
The Last of the Pelican Daughters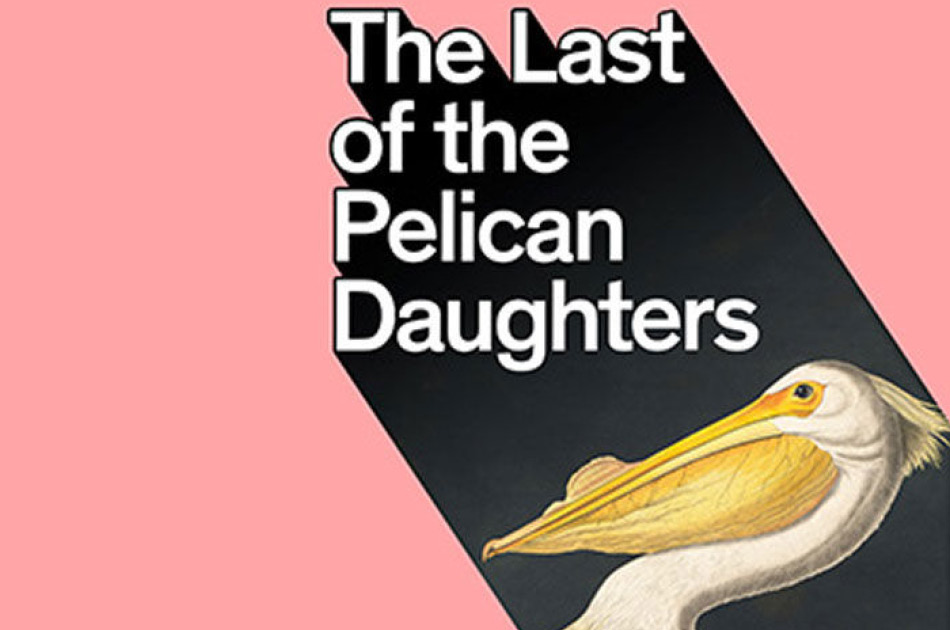 We loved The Wardrobe Ensemble's Education Education Education back in 2017 – high energy, heaps of fun and full of 90s nostalgia. Their new show explores inheritance, loss and justice in a comedy about four sisters trying to come to terms with their mother's death.
31 July – 25 August 4.40pm (no show 17)
Pleasance Courtyard
Book Tickets
Electrolyte
Electrolyte was one of our favourite shows at last year's Fringe. Wildcard toured to Oxford in May as part of a mammoth national tour and now they're back in Edinburgh for another festival run. Seamlessly fusing live music and spoken word storytelling, this high-energy performance explores mental health and human connection.
31 July – 26 August 5.20pm (no show 3, 10)
Pleasance Courtyard
Book Tickets
It's True, It's True, It's True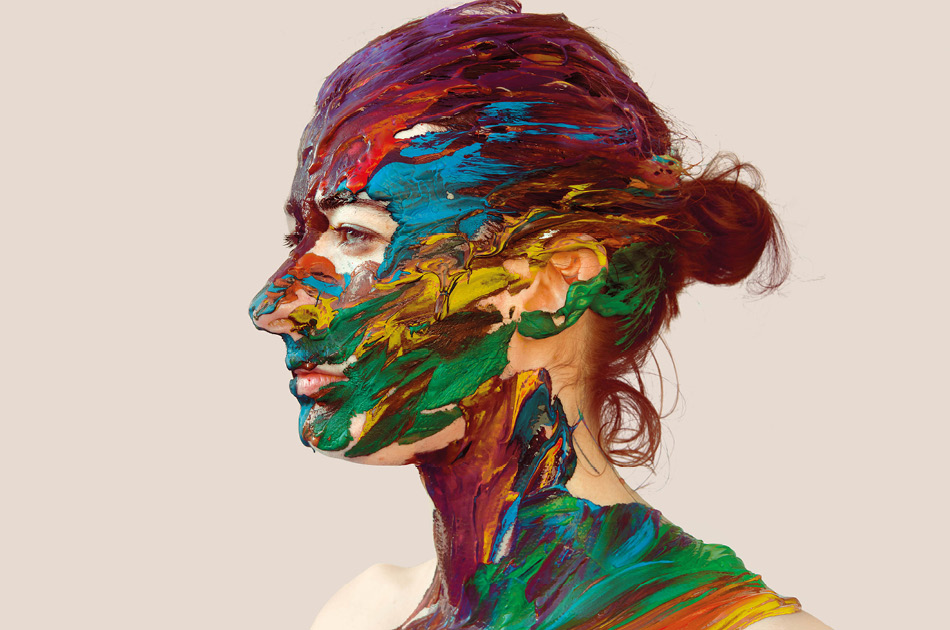 Breach Theatre's astonishing restaging of the 1612 trial of Agostino Tassi for the rape of baroque painter Artemisia Gentileschi returns to the Fringe in 2019 after winning a Fringe First and a Stage Award last year. Based on surviving court transcripts, the play asks how much has changed in the last four centuries. You can also catch it in Oxford on 29 October.
16 – 26 August 1.00pm (no show 17)
Underbelly Bristo Square
Book Tickets