We're delighted to announce the appointment of our new Creative Associates. The ten companies and artists have been appointed by our Co-Directors Ria Parry and John Hoggarth to inform The North Wall's artistic vision and to shape future collaborations.
The new Creative Associates include three theatre companies and seven independent artists: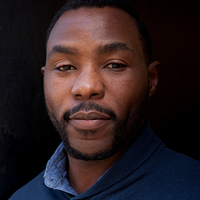 Gbolahan Obisesan / playwright, director & actor
Gbolahan Obisesan's recent adaptation of Chigozie Obioma's The Fishermen for New Perspectives toured to The North Wall in September 2018. As an actor, he's currently starring in Katori Hall's The Mountaintop as Dr Martin Luther King Jr, which has just embarked on a national tour.
Monica Dolan / actress & playwright
BAFTA award-winning actor Monica Dolan collaborated with The North Wall co-director John Hoggarth on her debut play, THE B*EASTS, which was nominated for a 2017 Oliver Award for Best Production in an Affiliate Theatre.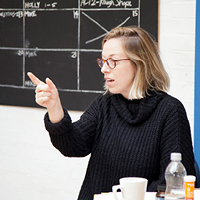 Laura Keefe / director
Recent credits include Parakeet (Boundless Theatre); Robin Hood & One Million Tiny Plays About Britain (Watermill Theatre); Dennis of Penge (Ovalhouse/Albany Theatre); Ladykillers of Humber Doucy Lane (Eastern Angles); and My Beautiful Black Dog (Bush Theatre/Roundhouse/Southbank Centre).
Ellie Keel / producer
Ellie has produced with The North Wall, Forward Arena, Barbican, The Big House, The Pleasance, Up In Arms and Heretic Productions. She is a Director of LGBT+ youth charity Just Like Us and a Trustee of The King's Hall Trust for the Arts. She is co-founder and director of Greater Space, a new initiative launching in autumn 2018 that aims to help women from underrepresented backgrounds reach positions of leadership within the arts.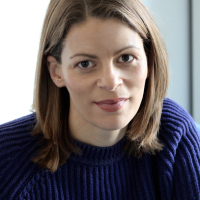 Sam Potter / playwright & director
As a director, Sam has worked at Hampstead Theatre, the Trafalgar Studios, the RSC, the National Theatre and Glyndebourne Opera. Her debut play, MUCKY KID, earned her a Most Promising New Playwright Offie nomination and a place on the Channel 4 Playwrights' Scheme. In 2015/16 she was Papatango's Resident Playwright, and was Writer-in-residence at The North Wall in 2017.
Tom Brennan / playwright, director & actor
Tom's company, The Wardrobe Ensemble is an associate company of Complicite and Shoreditch. He was resident director at the Almeida Theatre on Rupert Goold's production of Mike Bartlett's Albion. His music video for Dodie's In The Middle has been viewed over 1,500,000 times.
Dom Coyote / theatre-maker & composer
Dom Coyote is an associate artist with Kneehigh Theatre and Musical Director of Bristol based Extraordinary Bodies. Dom Coyote Productions explores the boundaries between music and theatre in unusual ways. His most recent work, We Can Time Travel, was commissioned by Shoreditch Town Hall and is currently touring
Ad Infinitum
Founded in 2007, international ensemble Ad Infinitum is led by Co-Artistic Directors, Nir Paldi and George Mann. They create shape-shifting socio-political theatre to provoke, move and inspire. Their theatre draws upon the power of the body, engages audiences with urgent issues, and ignites passionate debate. They have been creating and touring critically acclaimed, award-winning productions for over 10 years, including Odyssey, Translunar Paradise, Bucket List and No Kids.
Pappy Show
The Pappy Show are a playful physical and visual ensemble theatre company. Formed in January 2013 by Kane Husbands in order to provide a much needed space for actors to train in physical theatre, they use exercise and training to devise and create work. With their performing company, they are currently developing two new pieces of work, BOYS and GIRLS, touring in 2019.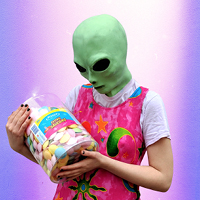 Poltergeist Theatre
This year, Poltergeist Theatre's breakout show Lights Over Tesco Car Park was recipient of the Samuel French New Play Award 2018, as well as Outstanding Ensemble and Director's Commendation at the NSDF 2018. After development at the North Wall, Lights went on to become a sell-out smash hit at the Edinburgh Fringe 2018.
Jack Bradfield, Artistic Director of Poltergeist Theatre, said: "Poltergeist are thrilled and delighted to be appointed an associate company at Oxford's North Wall. The theatre has a fantastic reputation for nurturing emerging companies, and we're excited to develop our practice at a venue so in tune with our own mission: to produce joyful, inclusive theatre with an experimental edge."
Of the appointments, John and Ria said: "We believe these artists represent the best, boldest and brightest of UK theatre, and we look forward to supporting their future work. We are proud to speak of them as our incredible Associate Family, as they inspire and challenge all that we do at The North Wall."