This year's summer residency culminated in a knock-out performance by the ensemble, who have worked tirelessly over the last three weeks with the artists-in-residence. We were very proud of everything they had achieved in such a short space of time, and can't wait to see the second part of Fragment, which Iron Shoes hope to have developed by 2016.
Here's a few words from Florence Brady who takes us through the highs and lows of the third week of the project:
"This is my testimony. These are my words…"
It is sad to acknowledge that I'm writing about my time at The North Wall in retrospect. Speaking on behalf of all the young performers on the outreach programme, we have been overwhelmed by the generosity of the artists we have been working with, and that of the North Wall and St. Edward's School. It has been an incredible environment in which to spend the better part of a month.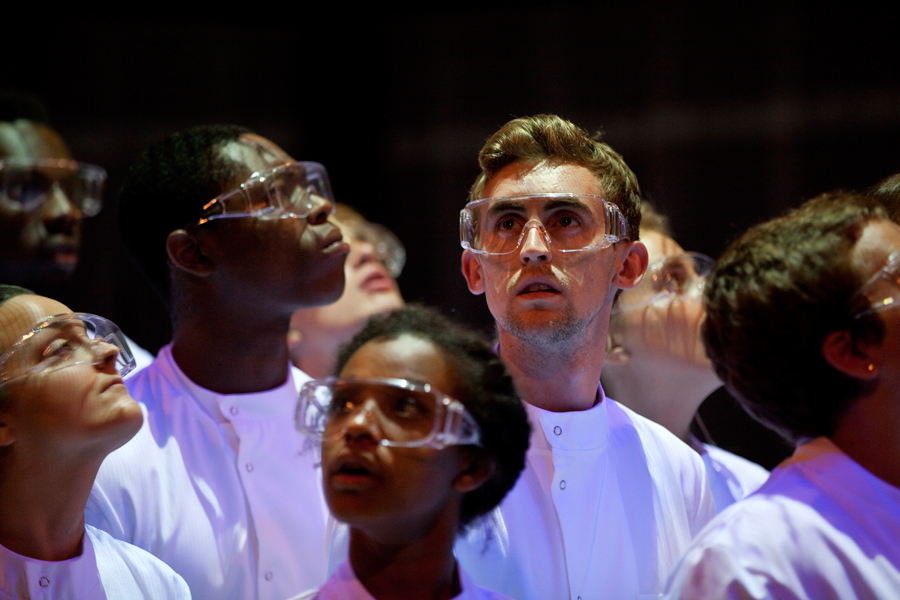 Our final week began after a weekend wracked with line-runs, during which brief hiatus the space was transformed into the world of 'Fragment'. Projections and pools of light punctured a web of white lines running across the stage. The audience were to watch us from the balcony. From that moment, there was a marked shift in the focus of our work, as we moved from pure experimentation into performance mode. Under the direction of Ria and Oliviero, John's text was layered with Dom's music – as a company we learned how to manipulate the space and the set, how to breathe life into the story that we were telling. We realised more and more what an absolute privilege it was to be involved on the telling of a story for the first time. It was a very humbling thought.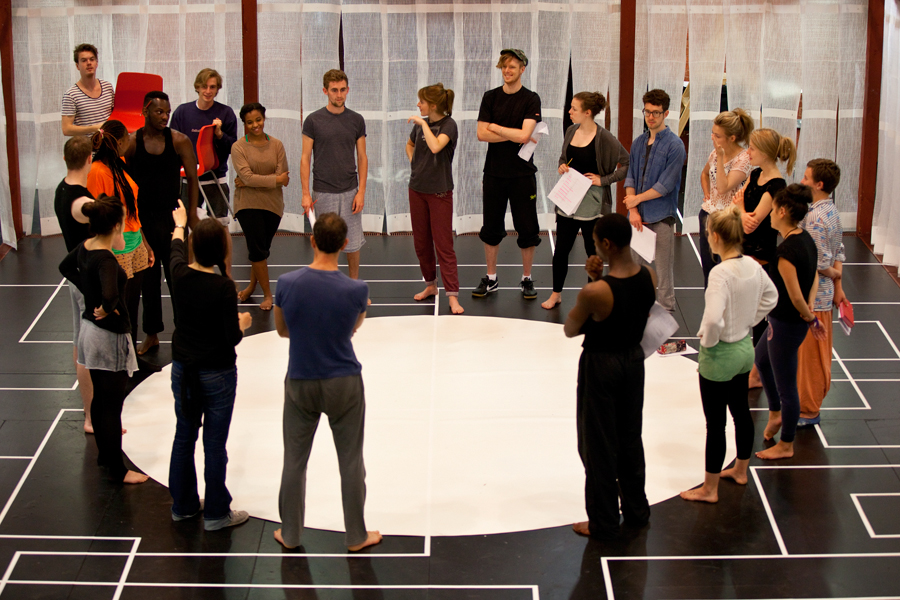 After countless transition drills, script edits and movement sessions, it was time for the performances. I can only hope we did justice to the phenomenal creative vision of the project leaders. In my opinion, the work we made was beautiful, and a testament to the success that is the outreach programme.
I am truly grateful.