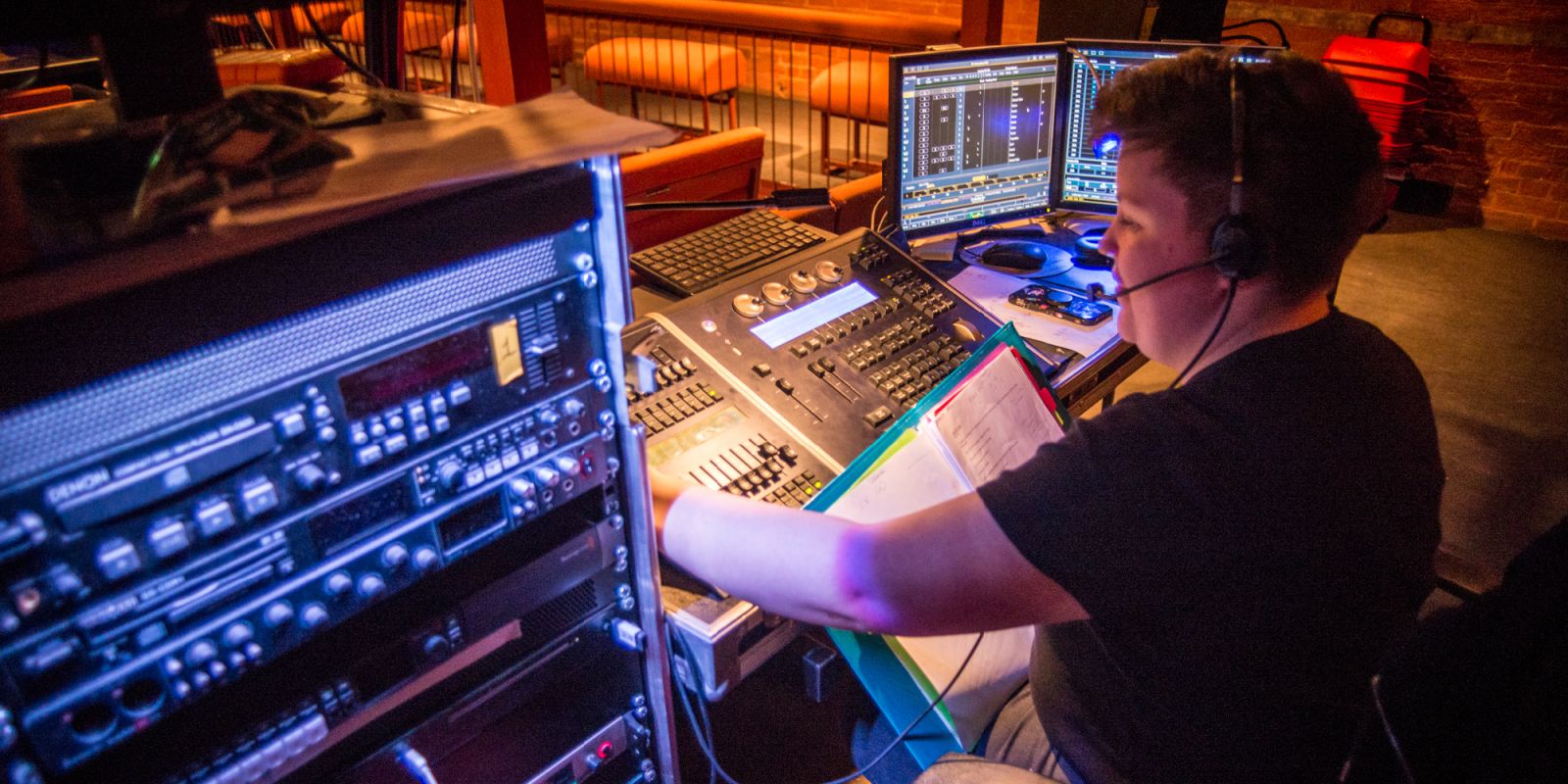 Technical Theatre Programme
at The North Wall Arts Centre
Supported by National Theatre Connections
The Technical Theatre Programme at The North Wall is open to young technicians between 14 – 18 years.
Free; travel bursaries available.
Application deadline: Fri 21 Jan 2022.
The North Wall exists to provide opportunities for artists, young people and the general public to make and experience art of the highest quality. We have a focus on nurturing talent in young and emerging artists, and removing the barriers that prevent them from achieving meaningful careers in the arts.
We are delighted to be running a free open access technical theatre programme for 14 – 18 year olds, with the aim to open up the world of technical theatre to young people and encourage them to consider trying other backstage roles in the theatre industry. This is a vital age for young people before deciding on their next steps after school, and they may not have considered a career or development opportunities within technical theatre before this programme.
What's involved?
•Attending a Zoom Intro to the project (Tue 01 Feb, 5pm – 5.30pm);
•Attending a 'Meet & Greet' at The North Wall (Tue 08 Feb, 6.30pm – 8pm);
•Attending a 'Technical Theatre Crash Course' Day at The North Wall Arts Centre (travel expenses covered) (Sat 05 Mar, 10am – 3pm);
•Completing a portfolio of work;
•Leading on a National Theatre Connections show and assisting on another over the National Theatre Connections 2022 weekend (Fri 29 Apr – Sun 01 May 2022);
•Gaining technical theatre skills;
•Gaining confidence in your role in the rehearsal room.
Download: e-flyer.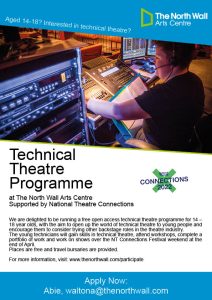 Find out more here: Technical Theatre Programme at The North Wall 2022 – Information Sheet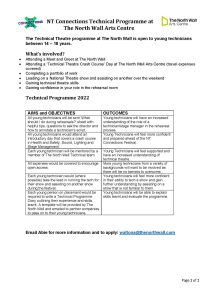 To apply, complete and return this application form to waltona@thenorthwall.com by Friday 21 January 2022: Technical Theatre Programme at The North Wall 2022 – Application Form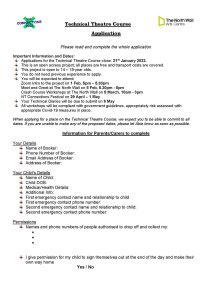 If you have any questions or need assistance with completing the application form, please get in touch: waltona@thenorthwall.com or 01865 319 462.
Supported by National Theatre Connections