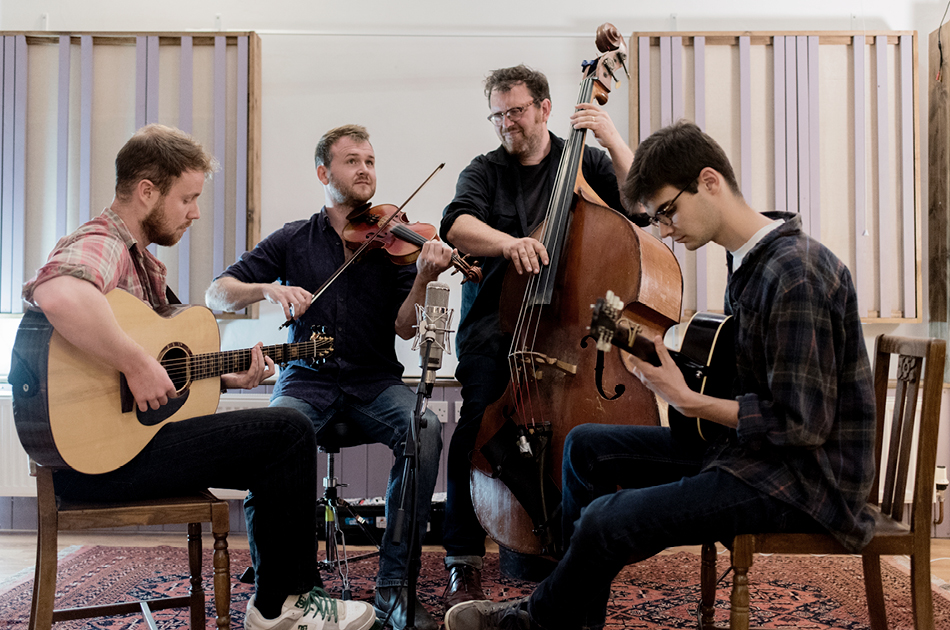 Alan Bearman Music presents
Sam Sweeney Band: Unearth Repeat
Wed 04 May 2022 | 7.30pm
'One of the defining English fiddle players of his generation' (BBC Radio 2), Sam Sweeney presents music from his highly acclaimed album Unearth Repeat.
Bringing together Sam's peerless fiddle playing (on a violin Sam bought from the late fiddle legend Dave Swarbrick), the acoustic and electric guitars of Jack Rutter and Louis Campbell, and the double bass of Ben Nicholls, this concert captures the swagger and groove of traditional English music with the huge sound, flare, energy and festival spirit of bands coming out of the Celtic and Scandinavian music scenes.
Sam is a veteran of the mighty Bellowhead, founder member of the acclaimed instrumental trio Leveret, and a superb instrumentalist at the forefront of the revival in English traditional music.
'Sweeney's playing is unearthly at times… an outstanding and deeply moving experience.' ★★★★★ Songlines Magazine
'The fiddler with the golden ear when it comes to hunting out tunes!' Verity Sharp, Late Junction, BBC Radio 3
'Brings an original and distinctive shine to English traditional dance repertoire, modelled on the work of contemporary folk acts from Scotland and Scandinavia. Achieves the rare feat of creating folk music that is both forward-looking and mature; modern and cosmopolitan in its influences but at the same time undeniably English and anchored in the tradition. A point of departure, both for Sam Sweeney and English folk music.' Bright Young Things
★★★★ The Guardian
Age guidance: 12+
Running time: 90 mins / plus interval