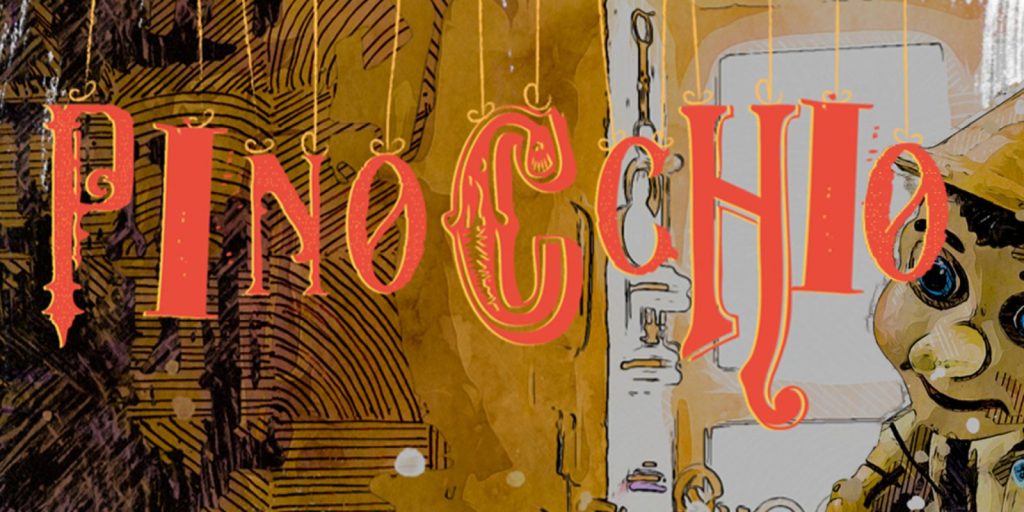 'Lies can be easily recognised… There are those with short legs and those with long noses. Your kind have long noses.'

Creation Theatre are thrilled to be back on stage this Christmas with a brand new
version of a familiar story that promises to be an unforgettable adventure for the whole family.
Brimming with heart and humour, this high-energy retelling of Carlo Collodi's classic
tale of a wooden puppet who yearns to be a real child sees The North Wall
transformed into a magical wonderland.
A heart-warming and festive reminder that we all get back together in the end.
'What great, escapist bonkers fun.' ★★★★ Oxford Times (Peter Pan, 2018)
'Dickens would surely love it… this is as good as theatre gets.' Oxford Times (A Christmas Carol, 2017)
Age guidance: 7+
Running time: approx 2 hours

Creative Team:
Director: John Hoggarth
Writer, script and songs: Lizzie Hopley
Song arrangements and Musical Director: Olivia Mace
Sound Designer: Matt Eaton
Lighting Designer: Ashley Bale
Designer: Ryan Dawson Laight
Movement Director: Kate Webster
Production Manager: Dan Parry, Contained Creatives
Assistant Producer: Luwa Adebanjo
Read more: creationtheatre.co.uk/pinocchio