No Kids reveals the personal journey that real-life couple and co-artistic directors of Ad Infinitum, Nir Paldi and George Mann, embarked upon when they asked the question: as a gay couple, should we go out of our way to have children?
Physical storytelling, gender-bending musical cabaret, and verbatim theatre marry to conceive a distinctly queer piece striving to find out why so many of us feel so driven to have children, whether or not the human race should be reproducing less, and asks how truly open our society is to the idea of two dads.
Brought to you by Ad Infinitum: winner of two stage awards and two Offies.
The North Wall is delighted to welcome Ad Infinitum back with this preview performance of their new show before its preview at the Edinburgh Fringe.
Age Guidance: 14+
Post Show Talk – Fri 27 July: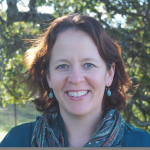 What kind of responsibility do we have to future generations in light of climate change? Sustainability professor Kimberley Nicholas joins Nir and George on stage for a post show talk entitled Contemplating Children in the Age of Climate Change.