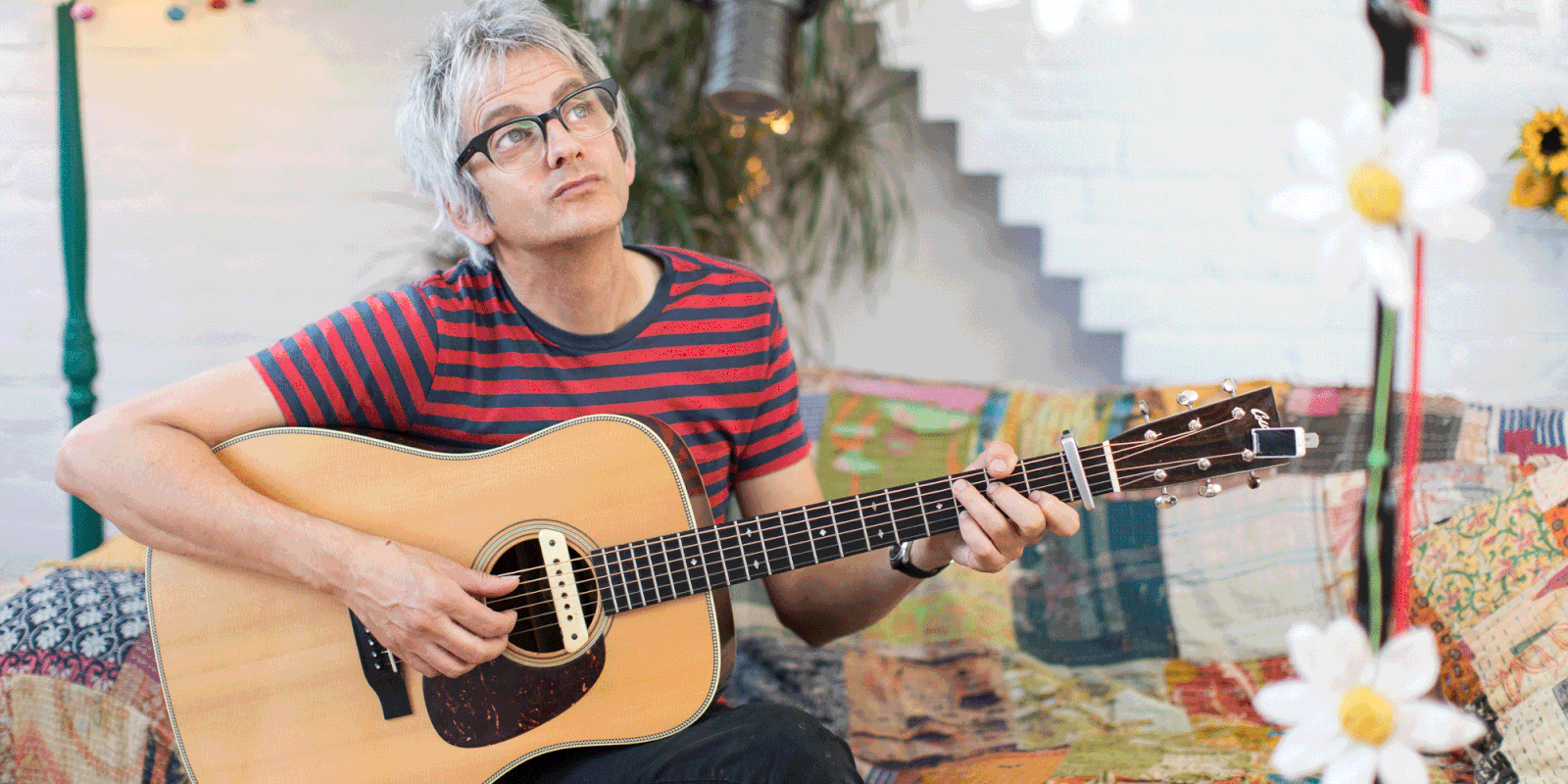 Nick Cope's Family Show
Sat 22 – Sun 23 Jan 2022 | 11am, 2pm
Little lizards, rusty robots, very silly dogs, crazy crazy dinner ladies, little green bogies… and Hugh (the hedgehog).
Nick Cope breaks the children's entertainment mould, writing and recording beautiful, funny and totally unique songs for children and their families for over 10 years. He performs with his guitar and animations to sell-out crowds all over the country, his incredible fan base growing immeasurably due to the phenomenal success of his magical, musical BBC CBeebies show Nick Cope's Popcast.
His live performances are legendary, his catchy, charming songs – covering elements of family life from changing nappies (The Baby's Done A Poo) to the impact of losing a relative (Nana's Noodles) – guaranteed to have toes tapping. A natural entertainer who clearly loves performing for children, even the shyest of kids warm to his unpretentious style. A pretty special show.
'A brilliant show.' ★★★★★ Edinburgh Report
'Charming musical fun for children and parents alike from a musician with real song writing pedigree.' ★★★★★ Radio Times
'Nick Cope is the indie-surrealist kids' entertainer Robyn Hitchcock and Syd Barrett, foolishly distracted by cult status, never were.' Stewart Lee
'In the pantheon of British songwriters he's become the Ray Davies for the pre-teen generation… if you're going to trust your child's musical education to anyone, make it Nick Cope.' Steve Lamacq, BBC Radio 6 Music
Age guidance: 2+