Over the past year we've learnt how important key workers are and Mavis Sparkle is no exception! A cleaner with an extraordinary story to tell, Mavis is on a journey north to see nature's biggest light show with her own eyes.
With a cleaning trolley full of secrets and surprises, and a little help from Spike the hedgehog, Mavis moves ever closer to making her dream come true.
Featuring a heart-warming mix of illusion, animation and captivating performance, this life-affirming production inspires us all to be brave, dust away doubts and reach for the stars.
'Enchanting…a treasure trove of delights.' The Stage
Recommended for ages: 4+
Please note: the 2pm performance is a North Wall Relaxed Environment Performance.
This performance is relaxed, meaning it takes a laid-back approach to noises or movement from the audience. This means everyone should have permission to relax and respond naturally. Everyone is free to make noise or leave and re-enter the theatre at any point throughout the performance. We have a chill-out zone where people can go if they would like to leave the auditorium.
Mavis Sparkle has no sudden noises, shocks or strobe lighting. The house lights remain on throughout the performance.
The North Wall is a non-judgmental space and we always want everyone to feel welcome and relaxed. If you have any further comments or suggestions please do get in touch.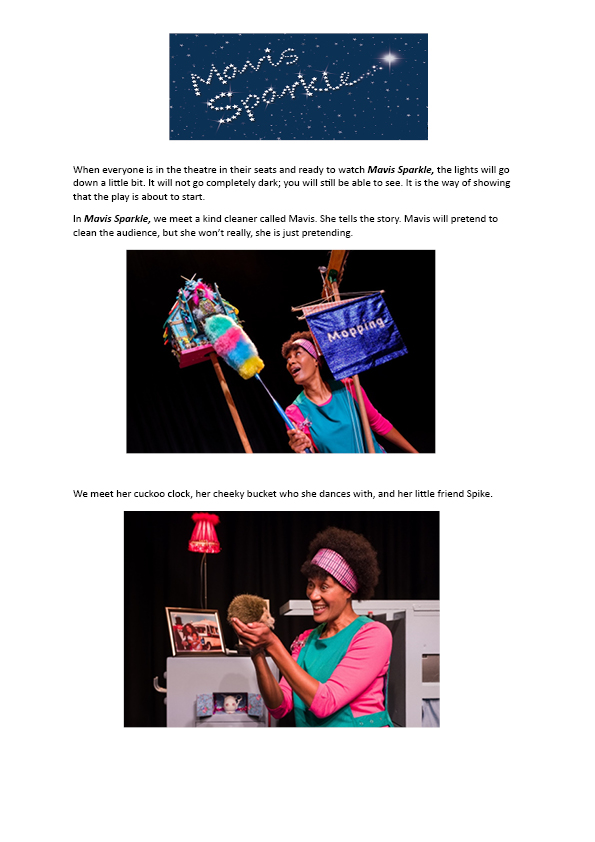 Mavis Sparkle: Social Story
To download a Social Story that describes what happens in the play in an accessible way, please click here: M6 Theatre – Mavis Sparkle – Social Story (AW2021)