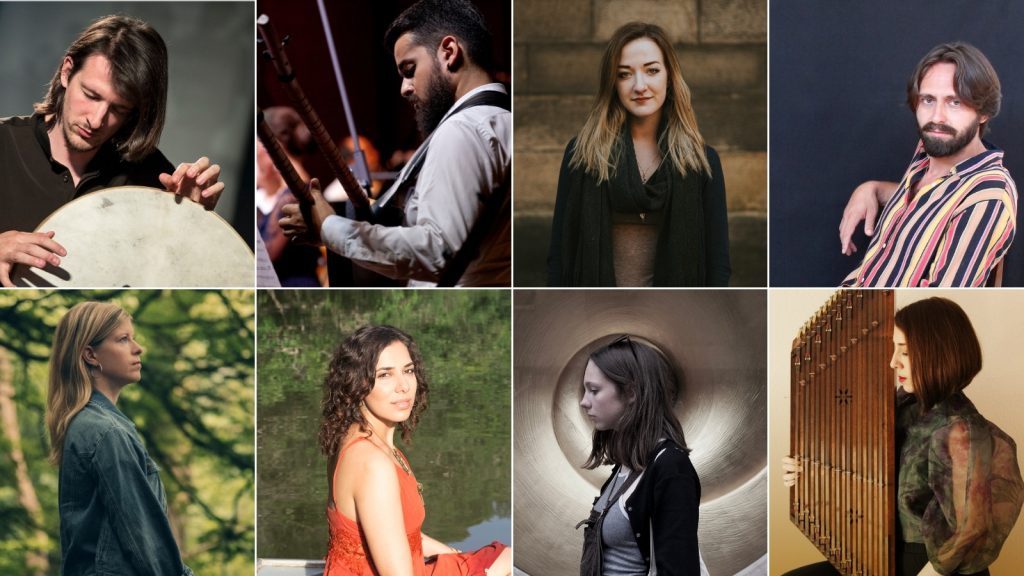 Since 2010, Making Tracks has brought world-class and diverse music from all corners of the globe to a network of leading venues throughout the UK.
Re-launched in 2019 – including a memorable opening concert at The North Wall – their ambitious new model brings together exceptional young artists from the UK and around the world to showcase unique musical traditions, initiate new collaborations and contribute towards a global community of environmentally-engaged musicians.
Following a successful Digital Edition in 2020, this year Making Tracks returns with a live concert which promises to feature an incredible line-up of eight musicians, performing both solo and collaboratively.
'One of the most exciting purveyors of international music in the UK.' Songlines Magazine
'Making Tracks is as unique as it is fascinating.' The Skinny
Making Tracks 2021 Fellows:
Iona Fyfe (Scotland, UK): vocals, piano; Simon Leleux (Belgium): doholla, darbuka, frame drums; Azin Zahedi (Iran / Germany): flute, santour; Robert Bisha (Albania / Italy): piano, çifteli, accordion, guitar, tupan, lahute; Thamires Tannous (Brazil / Austria): vocals, guitar; Liz Hanks (UK): cello; Ahmet Ozan Baysal (Turkey / UK): bağlama; and Pheobe riley Law (UK): sound art, soundscapes, text.