Observing and recording the play of light and shadow across the day in nature and landscapes forms the central theme of this exhibition. This series of new works by artist and St Edward's School art teacher Camilla Holder is created in response to local spaces, including Port Meadow and the surrounding Oxfordshire countryside.
Charting the changes in the world around us over time and weather allows for multiple perspectives and visual experiences. Taking inspiration from moments in walks, journeys and the memory of these places, this collection of drawings, paintings and supporting work explores the moods, colours, narratives and textures of our immediate natural world.
Family Drawing Workshop
On Saturday 19 June, parents/carers and children are invited to take part in a free drawing workshop with the artist in the surroundings of the nearby Turrill Sculpture Garden.
Meet the Artist
Camilla will be giving visitors an insight into the exhibition in the gallery on Saturday 19 June at 2.15pm. Numbers are limited – book a free place to avoid disappointment.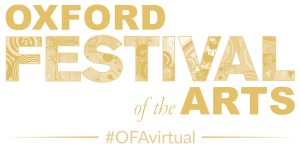 This exhibition is part of Oxford Festival of the Arts. Find out more about what's on.