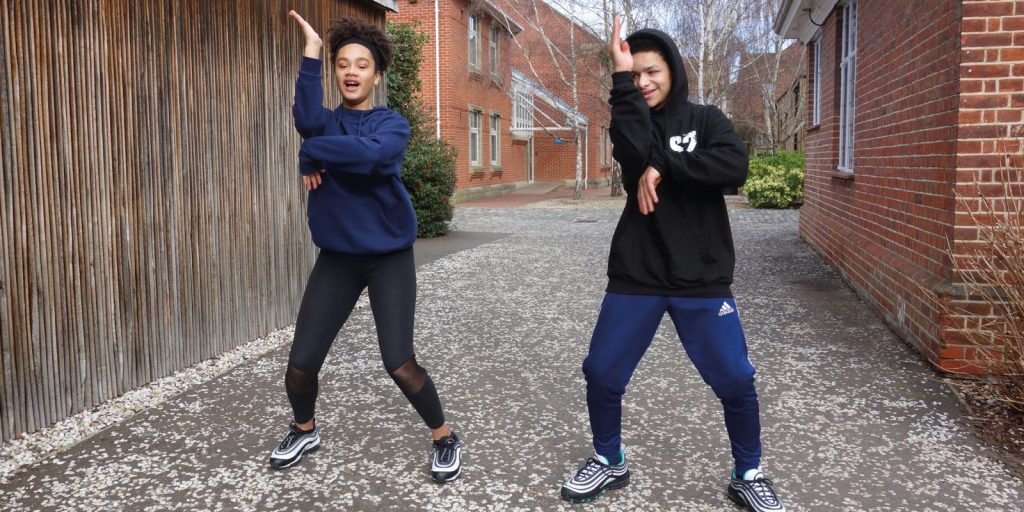 YouthLab: Dance presents
Body Politic Dance Masterclass
Mon 21 – Wed 23 Feb 2022 | 10am – 4pm | Ages: 14 – 17
Join Oxford-based professional Hip-Hop Theatre Company, Body Politic Dance for an exciting three-day dance masterclass.
Across these three days, young people develop and create a curtain-raiser which is to be performed on stage as part of Body Politic's professional production THEM on Friday 11 March.
This is a unique opportunity for young people to learn repertoire from the show, learn street dance technique, and gain deeper insight into the processes behind creating dance theatre work for the stage.
As part of this programme, local charity, Oxfordshire Sexual Abuse And Rape Crisis Centre (OSARCC), delivers a workshop on consent. This content is woven into the creative process*.
Ages: 14 – 17
Tickets: £60 for three-day course
Full bursary places available: email Abie Walton on waltona@thenorthwall.com.
Download: e-flyer.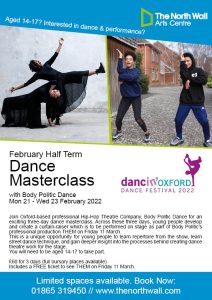 Part of Dancin' Oxford Festival 2022.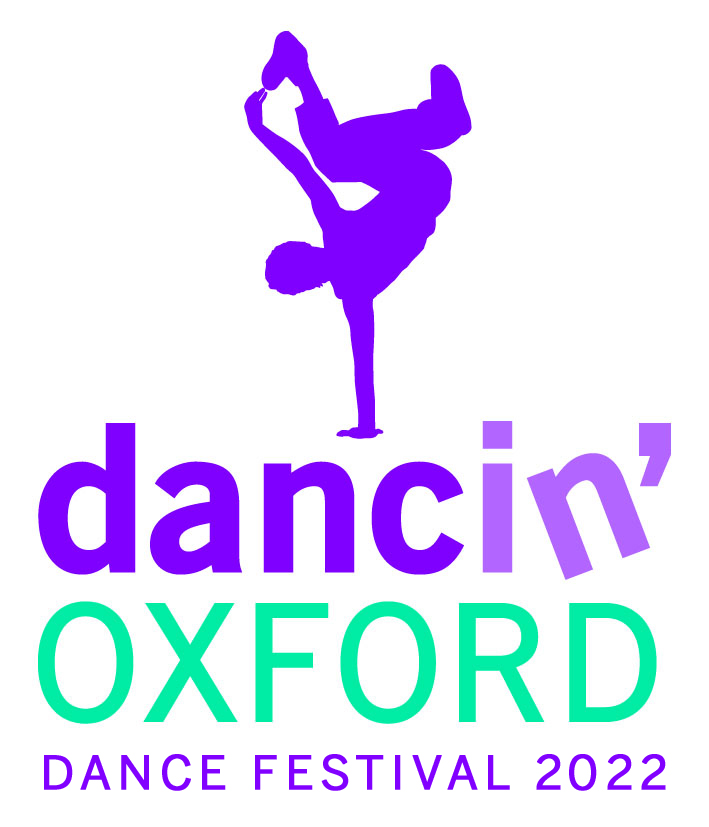 *Body Politic Dance has a wealth of experience at leading workshops with young people, and working in a variety of different settings. It strives to create a safe and supportive environment for discussion and creativity.
About the company
Founded in Oxford in 2012, by Emma-Jane Greig, Body Politic is a not-for-profit professional Hip–Hop Dance Theatre company; a flagship female led organisation whose work empowers the voices of young people from under-represented communities both on and off the stage.
---
The North Wall is a COVID-19 Responsible venue. Please read our COVID-19 Workshop Safety Guidelines below before booking. A full risk assessment is available upon request.
Click icon below to download Workshop COVID-19 Safe Plan And Prevention Measures (updated 12.2021).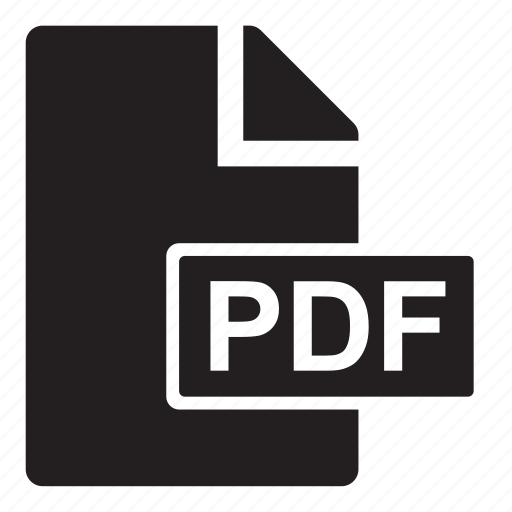 ---
You might also like:
Sat 19 Feb 2022 | 1pm – 4.30pm | Ages: 10 – 14
An energetic and welcoming contemporary dance workshop with internationally renowned choreographer Richard Chappell, where young people learn more about the company's creative process. Followed by an informal performance by one of RCD's dancers, sharing a short excerpt of acclaimed new work Infinite Ways Home.
Tickets: Free (booking essential)
---